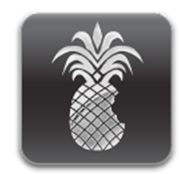 It was heard that moments after the release of iOS 5 beta 1, jailbreak efforts were applied to it with success and a jailbroken version was available for use. Even redsn0w 0.9.8b1 is being made available to the public for general use. It will allow users to jailbreak their iPod touches, iPad or iPhone running iOS 5 beta 1 by the simple use of redsn0w 0.9.8b1 at their disposal.
As of now redsn0w 0.9.8b1 supports iPhone 4, iPhone 3GS, iPod touch 4G and iPod touch 3G. Those users that have their devices already jailbreaked using Ultrasn0w, they may need not use redsn0w and it is recommended for them to stick to Ultrasn0w for now.
Redsn0w was released for developers to use it as to fix the bugs and to put their apps to test in it. Users to the devices that were registered under a valid UDID are also seen using redsn0w to jailbreak their devices, even ids registered with developers accounts can use redsn0w to jailbreak their devices. For that want to jailbreak their device. Redsn0w comes with its own set of instructions are even available with redsn0w, thoroughly reading them may help in understanding the steps required when jailbreaking.