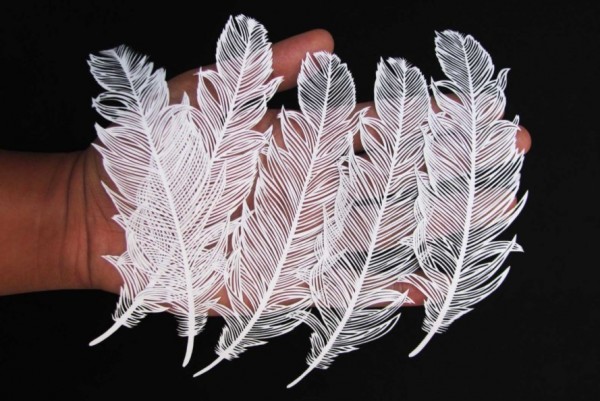 Beautiful creations made from paper continue to surface from artists around the world to amaze us. Previously, artists have also went to create intricate works on the leaves of trees. An artist from India named Parth Kothekar has created some mind blowing black or white designs including butterflies, bicycles, feathers, bank notes, cats and even feminine silhouettes. They were all made from a single sheet of paper.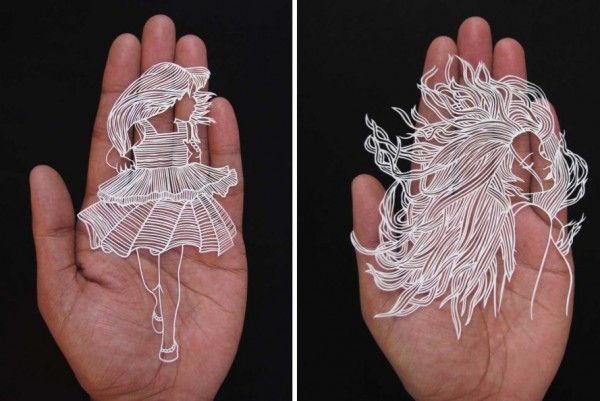 As shared by Parth Kothekar, the skills used to do his recent paper art pieces was gained while doing graffiti stencils around the city of Ahmedabad. The works which are full of poetry and pay great attention to detail, illustrate different aspects of everyday life and usually represent natural forms. Using a pencil, a paper and a paper cut knife, the remarkable craft of the intricate collection include dragonflies, feathers, flowers and human figures.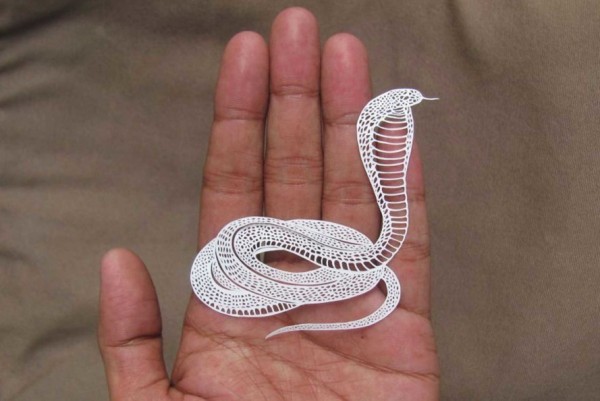 While it started as just a hobby, he was inspired by close friends and other interested buyers to turn his craft into a profession.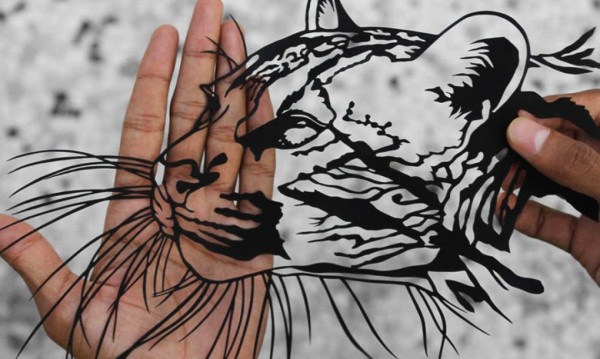 "It is the curiosity of finding out if I have got it that keeps me going. The thing with paper cuts is that one doesn't know the final output until the end. I have an assumption of what it might look and that is what I work with," he shared with Bored Panda.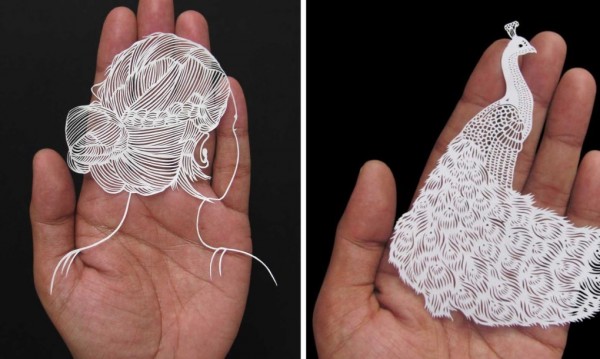 You can visit Kothekar's Etsy page to buy one of his artworks or just check out his work on Facebook.