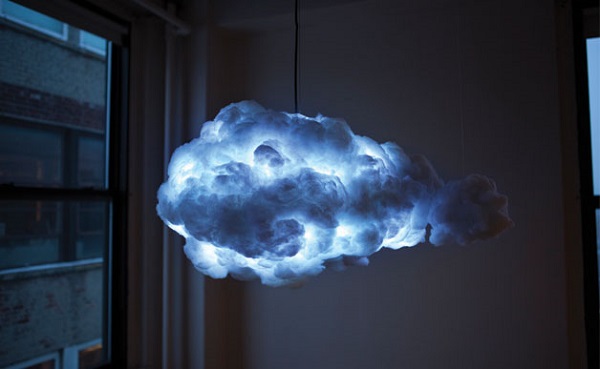 A day of rain and thunder is the perfect time for you to snuggle up in your cozy bed or even drink a hot cup of chocolate as the dark clouds block the light of the sun making your sleeping conditions even better for sleeping. Designer Richard Clarkson, has developed a lamp that is shaped like a thunder storm cloud and is able to light up like a cloud would when there is lightening, to create a similar scene. The interactive lamp is completed with lights, motion sensors, microphones and a loud speaker that is able to play tunes.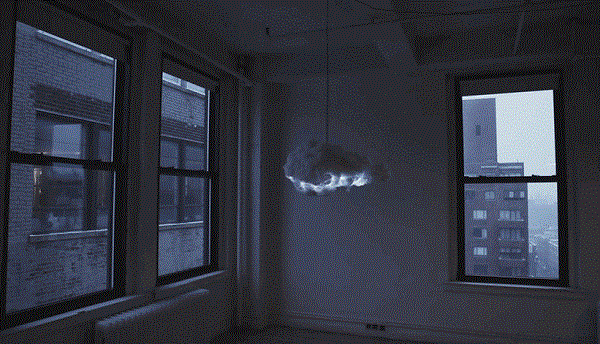 The lamp looks like a rain cloud hanging from a chain as it is suspended from a ceiling and operated with a remote control. The user is able to set the interactive product to different modes which includes acting like a simple thunderstorm cloud, responding to movements in its surrounding by generating light and thunder sounds, and even responding to the music being played by lighting up when there is a relative increase in the loudness of the music.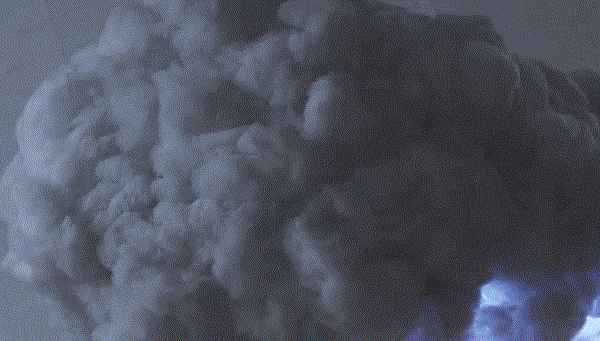 Hidden inside the cloud lamp, are color-changing LED light bulbs and a speaker system from which the user can stream music via any Bluetooth compatible device.
The poofy outer appearance of the lamp creates an illusion as it takes the look of a cumulus cloud. For a cost of $3360, you can turn your room into a stormy space with the smart Cloud lamp.
Watch the video below to see how the cloud lamp works.
[vimeo 86711365 w=500 h=281]
Cloud from Richard Clarkson on Vimeo.