Finally a tool is released by chronic dev team that is meant for Jailbreaking iPhone, iPad, iPod or Apple TV. The tool is Greenpois0n, which can Jailbreak any of the above mentioned devices. The following guide will describe the whole procedure of Jailbreaking in windows.
Steps:
First of all launch the application by downloading it from http://www.greenpois0n.com
Power off your iPhone and connect it with the computer
Click on Prepare to Jailbreak and follow the prompts put forward by Greenpois0n
Strike the Sleep/Wake button and hold it for two seconds
Simultaneously hit and hold the home button for fifteen seconds while continue to hold the sleep/wake button
Now continue to hold the home button but release the sleep/wake button
Click Ready to Jailbreak when the iPhone gets in DFU mode. The process of Jailbreaking will start.
Hit the quit button on the completion of the process. A scrolling text will start appearing on the screen of iPhone. The iPhone will restart.
After the restart, the home screen of the iPhone will have a new Loader Application
Double click to start it and then continue to the installation of Cydia.
Restart the iPad to install updates using Cydia.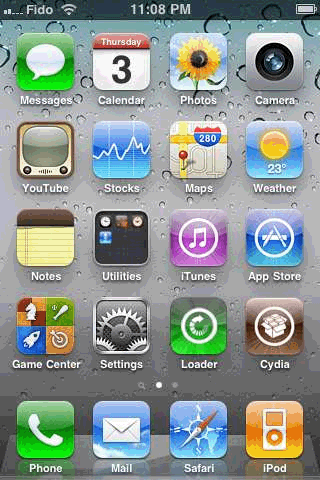 Below video will help you in using Greenpois0n Jailbreaking:
[youtube]http://www.youtube.com/watch?v=JPCJ6G8TTic[/youtube]