Whenever you're visiting a site that requires you to enter your payment details, it's vitally important that you know that your details are in safe hands – the last thing you want is for a third party to get hold of your payment information after you've played games online.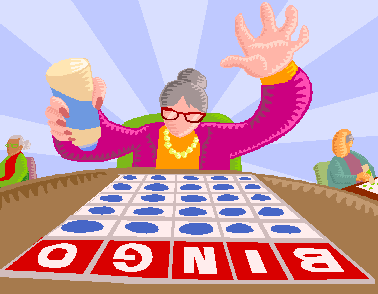 Bingo has always been a popular game in the United Kingdom, and with estimates that 85% of all bingo games in the country played online, instead of the traditional brick and mortar bingo halls, it's more important than ever that people are being very careful where they're sending their money.
It's always been essential that people who enjoy a game of bingo keep track of how much money they are spending, but when in an anonymous online environment it's all too easy to throw cash away. It's very important that you know how much you're putting in, and who it's going to, so you should always play with a brand you've heard of.
The more famous brands – especially the ones that get television coverage like Ladbrokes Bingo– have a lot more pressure on them to operate above board, so you can be sure that your money is in safe hands if you choose to play with them. Always look for a site that is VeriSign secured, as SSL encryption is absolutely essential for any site that is getting hold of your money, no matter whether it's for work or pleasure.
Choose a site that offers a variety of payment methods – electronic payments such as those via PayPal, Ukash and Neteller have some comeback, and the bingo site itself never actually gets your card details. If you do choose to play on a site that requires your card details, the good news is that most sites will only make a transaction if the card holder and the person who opened the account are one and the same.
Either way it's extremely important that you choose a secure password – preferably containing a mixture of upper and lower case letters, and numbers, to make it that much harder to guess.