Microsoft is the leader in IT industry as it has been consistently innovating new technologies; the most prominent technology offered by Microsoft is Windows operating system (OS). Windows offer graphical user-interface which provides ease in terms of managing computer. Previously, users have to type commands in order to carry single operation but now all you have to do is to click icon and the process will be activated, besides this Windows offer numerous applications using which people can perform several operations.
With the advancement in technology the mobile devices have become more interactive, these days' mobiles are offering complete computing functionalities and that's why Microsoft is also offering Windows Mobile. Windows based mobile offer support for all the applications designed by Microsoft and provide support for numerous other applications compatible with Windows platform. The most important concern here is to understand Windows Mobile 6.5 configurations, being a system engineer if you are working in Windows based environment you might need to configure Windows mobile devices that's why it's important for system engineers to understand Windows Mobile 6.5 technology.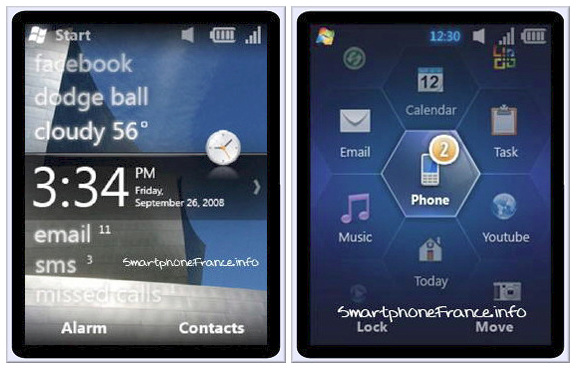 Microsoft offers numerous IT certifications regarding its technologies so that IT professionals who are willing to handle Microsoft technology can learn them. To offer understanding about Windows Mobile 6.5, Microsoft is offering TS: Windows Mobile 6.5 Configuring certification and to earn this certification professionals have to take Microsoft 70-579 exam. This exam covers various technical aspects regarding Windows Mobile 6.5, some prominent aspects of this certification are discussed in detail below:
Configuring Device Connectivity
This section offers understanding about various configuration settings such as TCP/IP settings, identifying IP addressing, configuration of internet connection, sharing, USB, Bluetooth, Wi-Fi settings and more.
Configuring Device Synchronization
This section provides knowledge about device synchronization such as configuring MyPhone back-up, restore, remote wipe and device triangulation. Further, you'll learn to configure ActiveSync 4.5 or Windows Mobile Device Center which involves understanding of various aspects such as establishing desktop data connection, maintaining wireless connection, registry settings and advance network functionality.
Security Configurations
Security is the most important concern whether you are establishing computer network or working with mobile device connections, you need to configure device to allow enterprise applications to run digital certificates in order to ensure security. In addition to that you need to configure Mobile Device Manager 2008, Exchange Server 2007 SP1, also you'll learn to configure device encryption which includes various aspects such as Mobile Device Manager, exchange server, storage card and mobile device. Beside this you can configure security for various mobile applications such as documents, Active Directory and more.
Along these key elements of Windows Mobile 6.5 configurations IT professionals will be able to understand Enterprise Connectivity settings, device management, VPN connection management, email configurations and more. Organizations often require mobile connectivity along with computer network in order to carry out their operations more quickly, that's why they prefer to hire people having knowledge about mobile technologies. Being and IT professional if you are willing to gain Windows Mobile 6.5 certification than you have to prepare well for Microsoft 70-579 exam.
There are numerous sources available which are offering books and study guides regarding Microsoft Windows Mobile 6.5 configurations but our aim to gain the certification as well, that's why I always suggest people to get 70-579 training material from certshelp.com. They are well recognized among IT professionals as their preparation material is highly authentic and up to date. This way candidates can easily understand the exam structure and prepare according to the format, so if you are system engineer than you should learn Windows Mobile 6.5 configuring.