According to Apple's overseas supply chain, the release of the white iPhone 4 has helped keep the company on pace to break even with iPhone sales from the last quarter, representing a noteworthy year over year increase even without the launch of an "iPhone 5."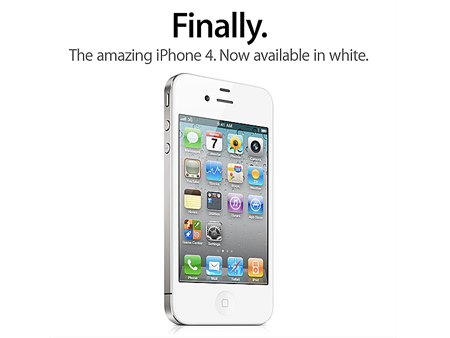 If iPhone shipments for the June quarter do hold stable from the 18.65 million the company sold in the March quarter, that number would be considerably higher than the 8.4 million iPhones Apple sold in the June quarter of 2010. The three-month frame of last year included the launch of the iPhone 4, which was the biggest success in Apple's history.
Surely the launch of white iPhone 4 will assist iPhone's sales in June quarter, especially in Asia.