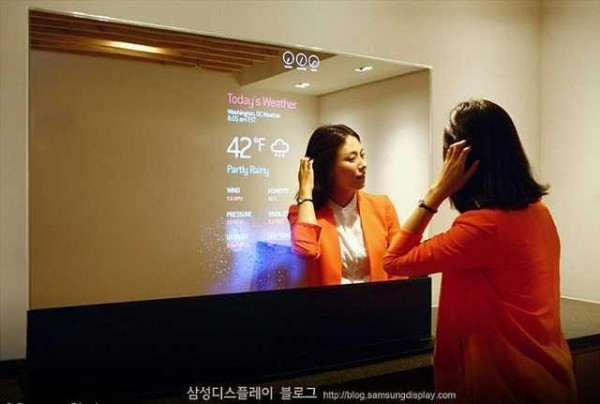 Thanks to Samsung's latest display technology, you will be able to see information like traffic delays as you take your morning shower, and even check out what's happening on social media. What was initially designed to create a 'virtual necklace' for a jewellery firm was altered to become the industry's first Mirror and Transparent OLED display panel. At an event that was held in Hong Kong, the Korean firm shared that the technology can be used to provide personalised style advise, the weather forecast, notifications and much more.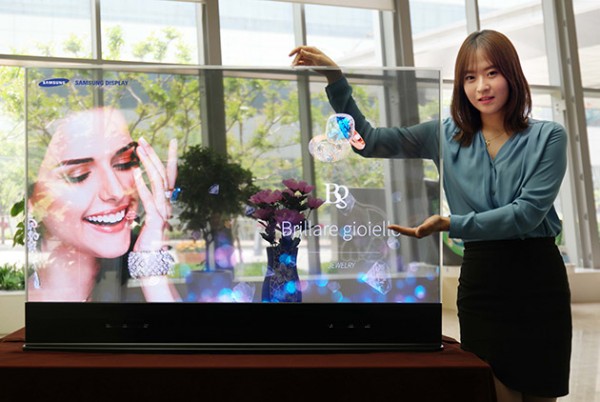 "Samsung has a long legacy of leadership in technology innovation for digital signage, as well as for other applications, and we are now leading the next wave of digital signage advancement with our Mirror and Transparent OLED display solutions," the tech giants said.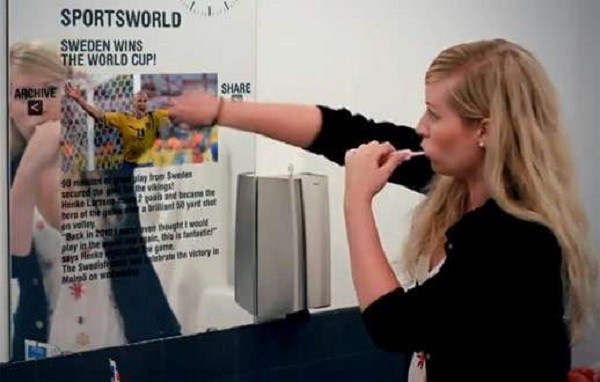 The new technology features a 55-inch mirror that is fitted with a transparent OLED at its front. Intel's Real Sense technology, which can be described as a 'virtual fitting room' uses 3D cameras display clothes and other items virtually on the viewer just as if they were wearing them, was also included. This technology by Intel also provides a front facing camera which can capture subtle facial and hand movements, a rear-facing camera that can accurately scan and measure rooms and objects, and a snapshot camera that can alter a photo's background after a photo was taken.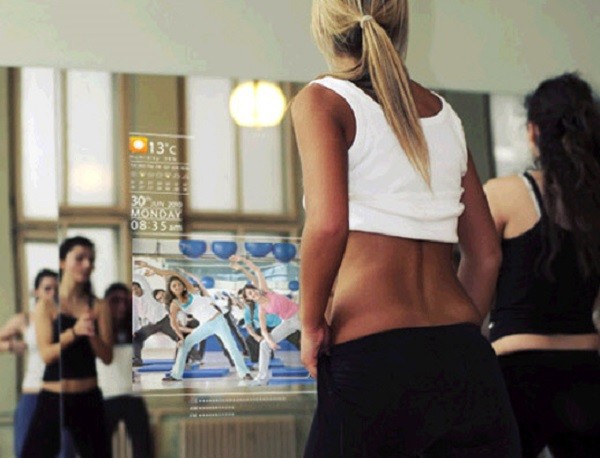 With hopes to launch the technology in leading stores around the world, they have also already partnered with the Chow Sang Sang jewellers. In adding that the Samsung Mirror Display might just completely replace home mirrors in the future, it was said that it has more than 75 per cent reflectance level and delivers at least 50 per cent higher reflectance than rival models. As it relates to response time, LCD transparent panels eight milliseconds record stood defeated when compared to the new technology's less than on millisecond speed.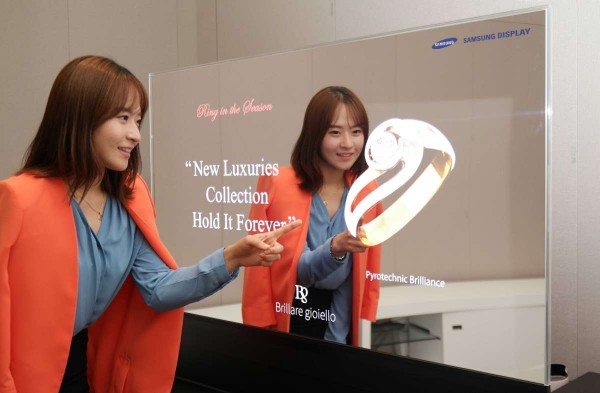 Along with being perfect for homes, the Mirror Display technology would work perfect for showing adverts, public and transport information, and even displaying the various items in shops.
"We are very excited to help bring a new interactive dimension to the world of multi-channel shopping through the integration of our newest OLED displays with Intel RealSense technology," vice president of Samsung Display Company, Oseung Yang said.