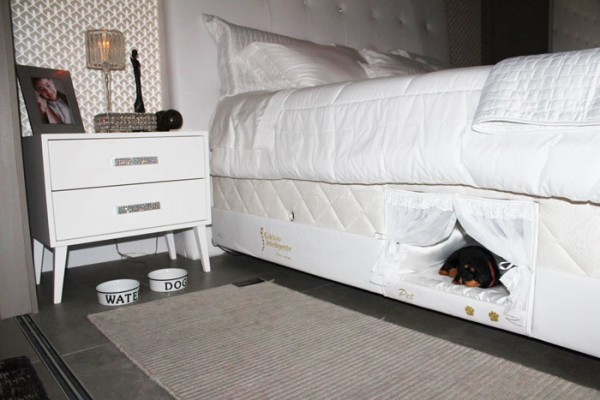 For those of us who sleep lightly, sharing our beds with our pet is frustrating and causes lack of sleep. This is because they will whine and fidget constantly. This problem was solved with a 'bunk bed' that was developed by a Brazilian mattress company. The new bed allows cats and small dogs to sleep with their owners without disturbing their slumber.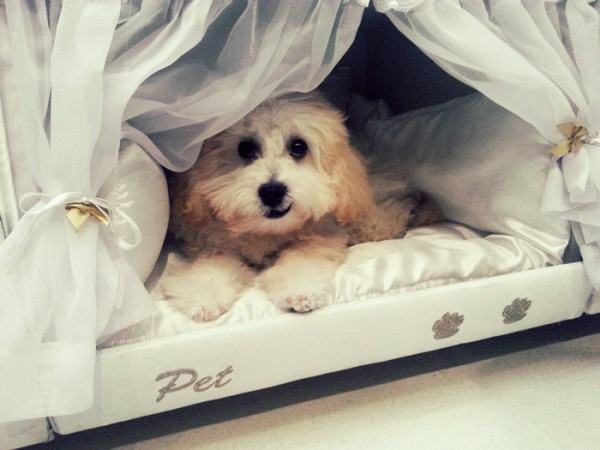 The pet-friendly mattress is taller than the regular mattresses and contains a small compartment in its side, complete with cushions and even curtains. Designed by Colchão Inteligente Postural from Campo Bon, the mattress can even be embroidered beneath the cubby hole, as the promotional images suggest. The luxurious bed has no set price as it is a bespoke feature and the measurements of the compartment can vary, depending on the size of your pet. Based on the of the luxurious bed, it seems to suit cars and smaller breeds of dog, rather than larger German Shepherds or Great Danes.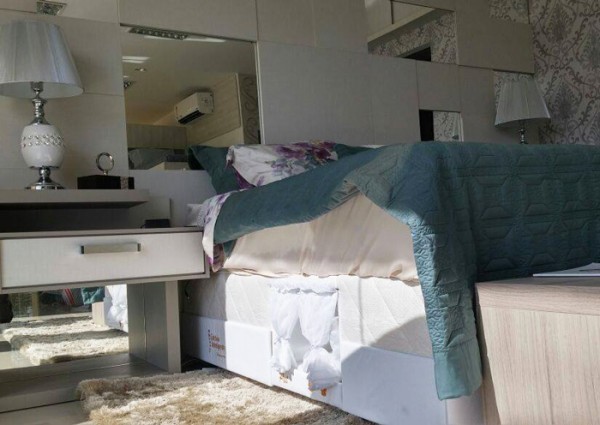 The firm acknowledged in a Facebook post that some owners may like to sleep alongside their dog or cat, but fear crushing their pet or catching their germs. A report from the Mayo Clinic in Scottsdale, Arizona shares that half of the patients that had consultations at its sleep clinic last year were pet owners who reported being woken up by their furry friends in the middle of the night. In spite of that, a more recent study by the Centre of Sleeping Medicine at the clinic found that cuddling up with a pet can actually help owners to sleep better. A 150 patients at the Mayo Clinic were surveyed by researchers about their sleep habits and their pets. The study found that those who sleep with their cat or dog feel more safe and secure. The research also discovered that 56% of the participants shared their bed and bedroom with a cat or dog. 20% of these people shared that they were woken up by their pets on a regular, while 41% of them said that having their pets in bed helps them to sleep better. The last set shared that having their pet in the bed relaxed them and made them feel secure.