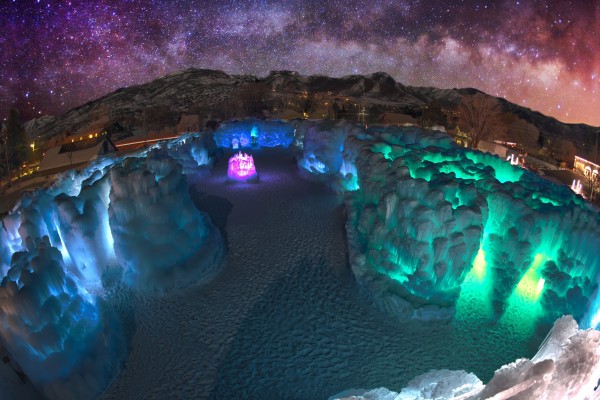 The frosty northern city if Edmonton, Alberta is giving its residents a 'Frozen' moment with an actual frozen castle that will feature a waterfall, a throne room, a tunnel maze, and a tubular ice slide. Installed by the Utah-based Ice Castles, the cool castle that was just opened is built from tens of thousands of man-made icicles, copious amounts of water and you bet there was some assistance provided by Mother Nature.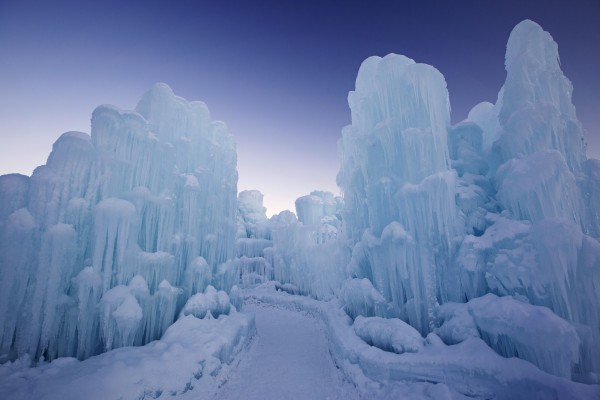 The ice castle was conceptualized one winter when the Founder of Ice Castles, Brent Christensen, built an ice cave for his daughter at their home in Utah. A massive idea was sparked from the tiny ice cave.
[vimeo 120338859 w=500 h=281]
Ice Castles at Miller Park – Eden Prairie, Minnesota from East End Productions on Vimeo.
The magnificent structures by the company weigh in at around 25 million pounds and have walls ten feet thick. Every day during construction, around 10,000 icicles are created and incorporated into the castle. The structure offers an even more magical experience as they glow glacial blue and warm multicoloured glows with thousands of LED lights embedded in the walls.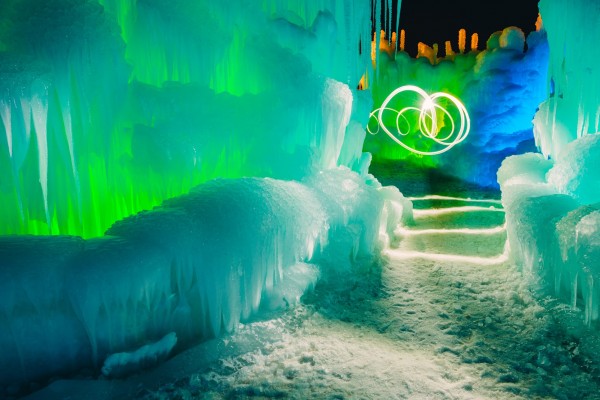 Some visitors have shown concern that the icicles might be dangerous with huge hunks falling as seen with natural icicles that have built up, but the Ice Castle website assures that their man-made icicles will stay in tack as they are made more sturdier that the natural ones. All visitors will need to worry about is the occasional slushy dripping during warmer days as the man-made icicles melt from the bottom rather than the top.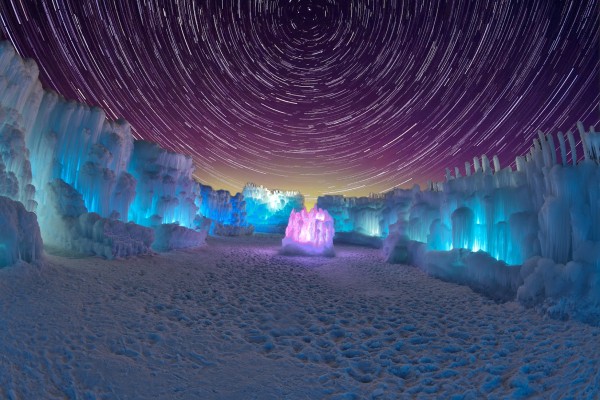 Ice lovers in Midway, Utah, Eden Prairie, Minnesota and Lincoln, New Hampshire can also visit ice castles in their area in addition to residents in Edmonton. While the Eden Prairie and Lincoln locations are set to open before the end of January, the Edmonton and Midway locations are already open to the public.