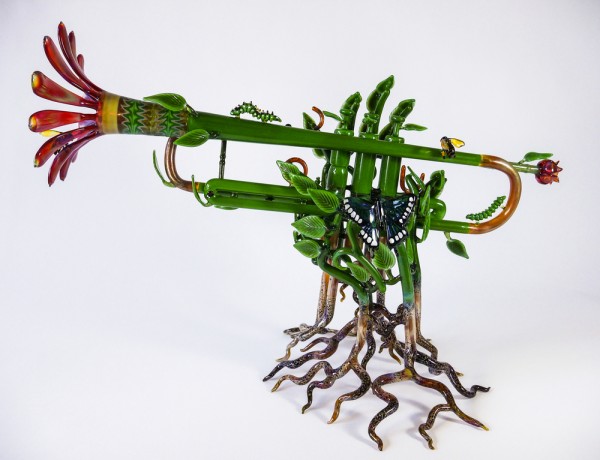 Creating a series of exquisite blown-glass trumpets that capture the essence of the four seasons with their 'Symphony of the Seasons' piece, Oakland-based glass artist Etai Rahmil teamed up with Washington-based artist Phil Siegel, challengingly executed the fastidious details and functionality of the pipes which turned out to be beautiful and remarkable works of art.  The duo also created a bee-inspired honey-coloured trumpet called 'In Key of Bee'.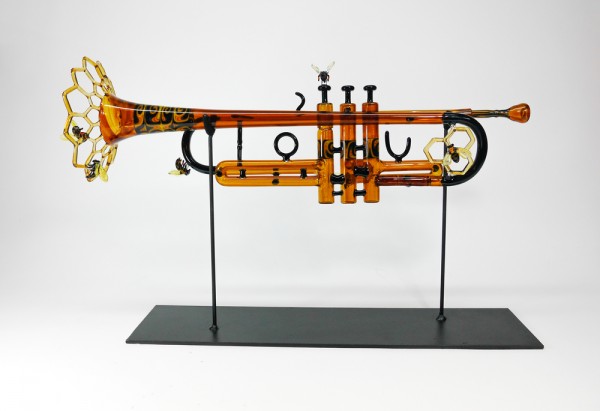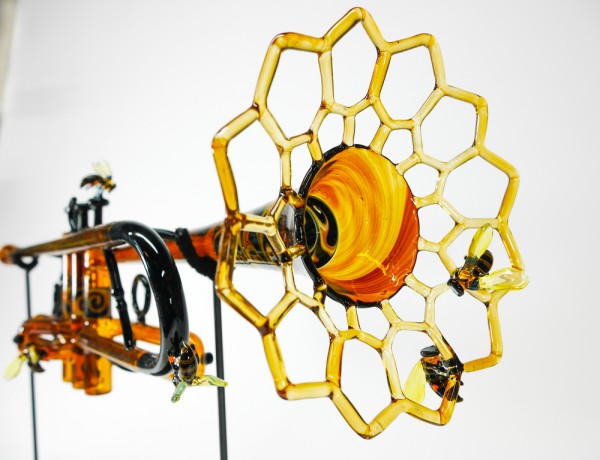 Rahmil who is best known for his glass dab masks, decided to expand his portfolio to include antiques, a trumpet series, and other works that have been exhibited across the country. Siegel, on the other hand, is known for his skilled glass insect sculptures. Siegel met Rahmel in the Bay Area, but it was upon moving to Washington that the two decided to embark on a big collaborative project. One of the inspirations for the trumpet series comes from Rahmil's upbringing in a musically inclined family.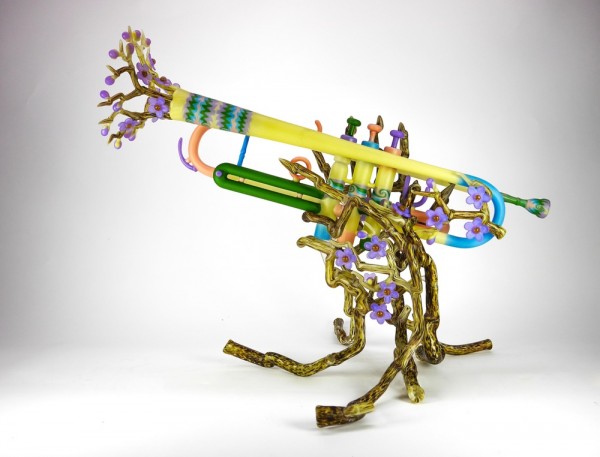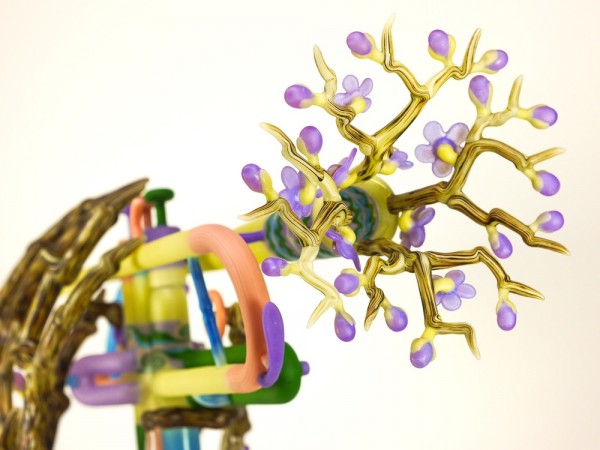 The four blown-glass trumpets that comprise the Symphony of the Seasons series represents Spring, Summer, Fall and Winter. Each trumpet piece, which doubles as a marijuana pipe, boasts two independent hand sculptures that act as a stand to support the trumpet. Every aspect of the artwork was meticulously planned out, from the color palette to the extra details, to enamour the character of each season. Each piece is made to a 1:1 scale.