In Netherlands there are 500 m on a highway where the streetlights have been replaced with markings that glow in the dark.
This design was promised since 2012 by Studio Roosegaarde but this is the time when it finally came true.
After a reporter from Netherlands said that the roads now look like part of a fairy tale, the founder of the studio, that is the same person who leads the designer department, said that the idea of Studio Roosegaarde was to provide the technology that actually makes the fairytales come true. This was the initial idea – to combine the practical result with a beautiful aspect.
The founder of Studio Roosegaarde also told how he imagined this thing and how it actually came to life. While he was sitting in his car, driving around Netherlands, he was amazed by the roads that cost millions and that nobody cares how they actually look like. Apart from this, he was thinking that nobody is interested in how those roads behave. So, that was the moment that he imagined a future for Route 66, a place in time where the technology was so advanced that it was part of the everyday life.
So he imagined snowdrops that appeared on the road when there was a certain temperature, or other types of markings.
His imagination was brought to life on 500 m on the N329 highway from Oss. There was used a luminescent powder that was applied on the road and it actually glows in the dark.
Roosegaarde declared for Wired that his powder is 'almost radioactive' because of the color it appears while glowing in the dark.
According to another newspaper, the company he worked with wanted to expand that project, but unfortunately it has not received any propositions yet.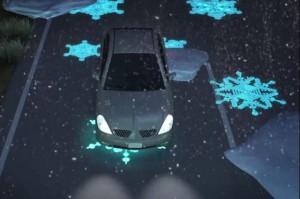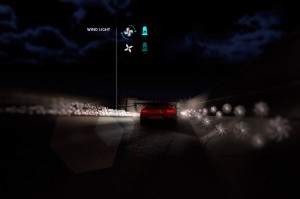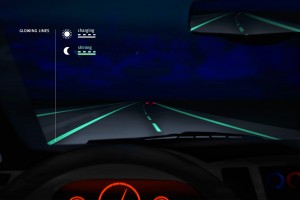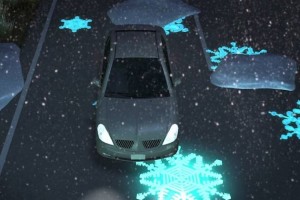 Source – Wired