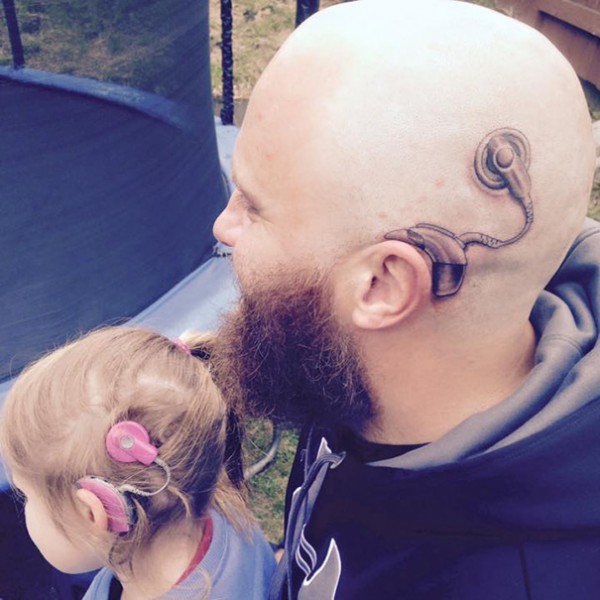 It can be heart-wrenching for a parent to learn that their child is having a hard time fitting in because of their difference. This New Zealand native and hardcore dad Alistair Campbell faces this same problem but decided to do something very sweet about it. With nothing else on his mind but to help his daughter, Charlotte, feel better about getting her cochlear implants, Mr. Campbell decided to get an implant for himself, only this type it's permanently inked to his head. The tattoo goes from the back of his ear to his bald head, is a replica his daughter's implant.
When Charlotte was just four-year-old, she received her first implant, and now at six-years-old, she still suffers from extreme hearing loss.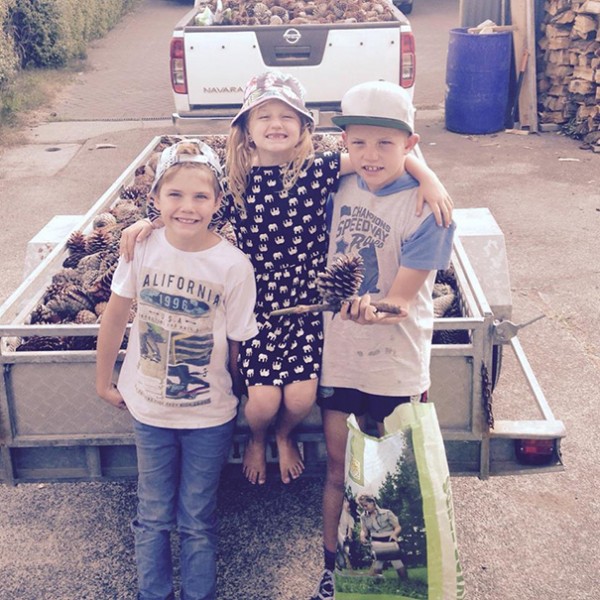 "[I did it for] my love for her, really. Hey, my hair can grow back," Campbell told the New Zealand Herald. When asked if the 45-minute procedure was painful, he said he felt "a little bit of pain but nothing I couldn't handle." A part from the cochlear implant tattoo, Campbell has no other tattoos and plans to grow out his hair again. He will then shave it on special occasions or if requested by Charlotte.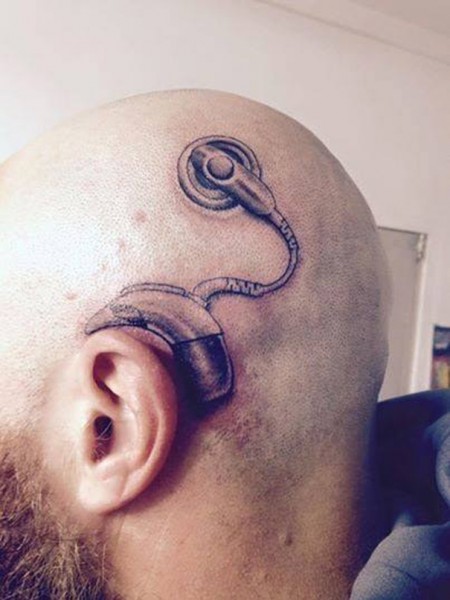 The disability of hearing loss runs in the family as Mrs. Campbell's mother wore a hearing implant, and Campbell's second son, Lewis, also wears it. Cochlear Implant (CI) is a surgically implanted electronic device that provides a sense of sound to a person who is profoundly deaf or severely hard of hearing.