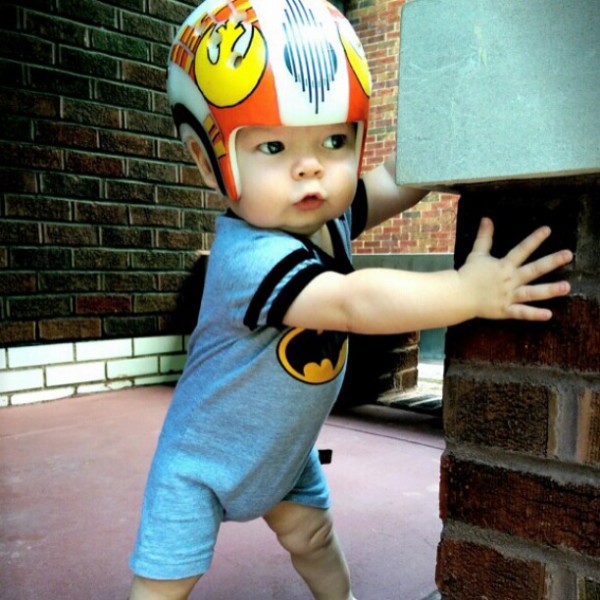 When a man named Jonathan Moxey discovered that his son was born with craniosynostosis, which is a condition that causes a premature fusing of his head's plates, he was prompt to find a way to make the situation much cooler for his son.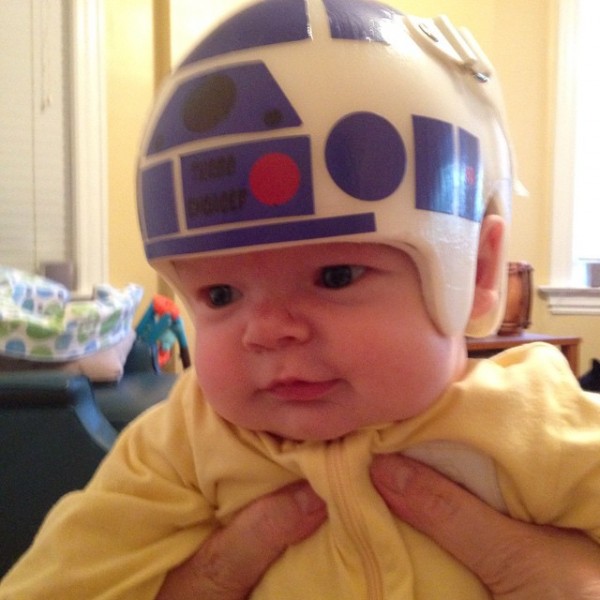 While normal children would have their head grow all around, Moxey's son's head was only expanding front front to back. Young Jack had to undergo surgery to fix his condition. Following his surgery, the baby was bound to wearing a helmet on his head for nine months, so that his head could heal and grow properly. Jonathan made the period of time awesome for his son as he came up with a creatively redesigned helmet for Jack. They were Star Wars-inspired.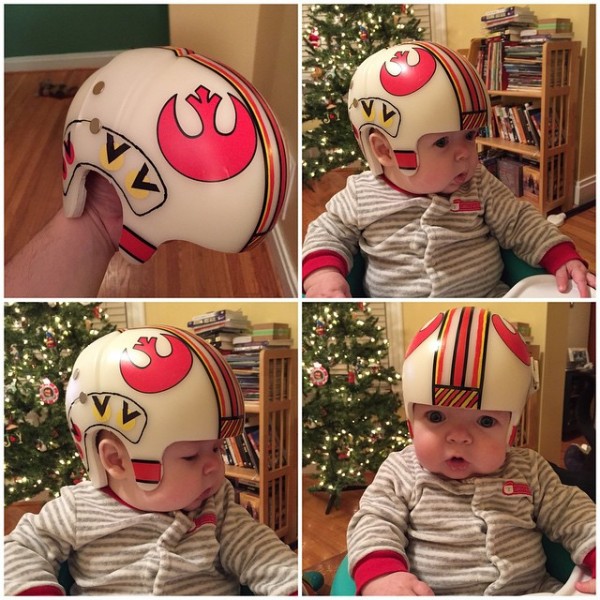 "As my wife and I were talking before the surgery, we decided that if we had to do this, we might as well have some fun with it," the artistic dad told The Huffington Post. "It changes the narrative from 'Oh, what happened to your kid?' to 'That's an awesome helmet!' Jack was too little to really understand what was going on, but he definitely didn't need anyone feeling sorry for him."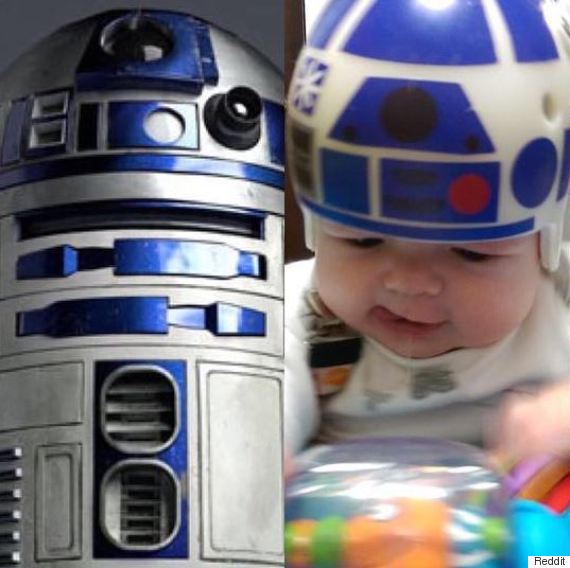 Some of the designs of Jack's helmets included R2-D2, Luke Skywalker, Biggs Darklighter, and Jek Porkins. Every time a helmet was designed, Moxey would share them on social media and as many of us would have thought, his followers were left in awe. In the process, another dad who was in a similar predicament as Moxey even reached out to the artist, requesting similar helmets for his son.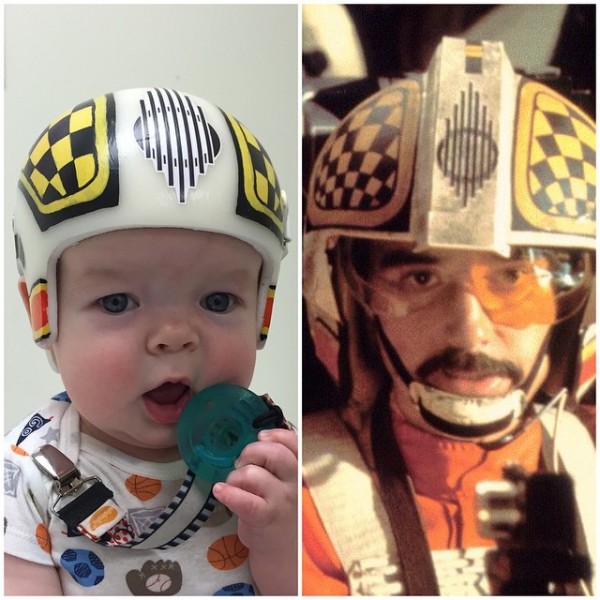 "Helping someone else make the best out of a tough situation was the coolest thing," Jonathan expressed. "Our attitude toward the situation really made a difference, and I'd love to pass along that positive outlook."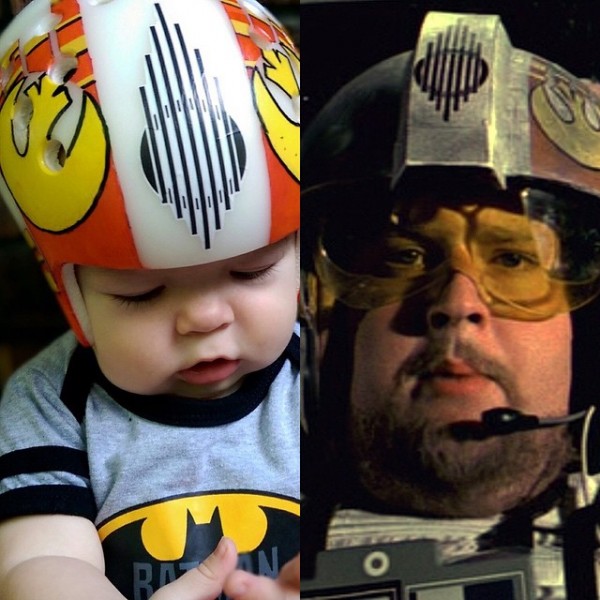 Jack is now 16 months old and no longer needs to wear a helmet. We can say that that the force was truly with him during his nine months of recovering.