Winterboard themes have changed the face of iPhones around the globe. Personalization due to these themes is amazing whether used on iPhone 2G, iPhone 3G, iPhone 3GS or iPhone 4. We have collected and compiled a list of over 400 themes currently available on Cydia, most of which are free. Summerboard themes are also included in list. All themes have their download links with them, so you can easily get them. Thumbnails will allow you to decide if the theme suits your taste before you install it.
As you will understand that there will be few themes which you will not find here. If you know any theme which is not listed here, pl let us know and we will include it.
Below is a list of repository sources that you will need to add the Summerboard & Winterboard Themes featured here:
iSpazio http://www.spaziocellulare.com/ispazio.xml
ModMyiFone http://modmyifone.com/installer.xml
BigBoss http://sleepers.net/iphonerepo
Apogee LTD http://apogeeltd.com
Planet-iPhones http://planet-iphones.com/repository/
MeachWare http://www.meachware.com/list.xml
iPod Touch Fans http://touchrepo.com/repo.xml
You can now Directly Download 394 Winterboard & Summerboard iPhone themes here:
How to install themes:
Download and install iPhoneBrowser.
Connect your phone to your computer using the supplied USB cable.
Extract the files on your computer using Winzip, Winrar or WinAce
Launch iPhoneBrowser.
Under Fimware 2.x Browse to /Library/Themes
For Fimware 1.x Browse to Var > Root > Library > Summerboard >
Select the folders of your choice and drag them into 'Themes' folder (right side blank pane) in iPhoneBrowser.
Lauch Winterboard from your iPhone and activate the theme you wish to try.
Screenshots of all Winterboard & Summerboard themes displayed in no particular order order:
Ferrari iPhone Winterboard Theme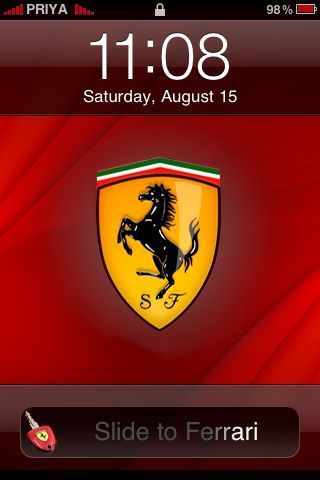 How to Install Ferrari?
Your device must be jailbroken.
You must have Winterboard installed via Cydia.
You must have ModMyi Repository added to Cydia.
Search for Ferrari in Cydia and install it.
Launch Winterboard and activate Ferrari theme.
Screenshots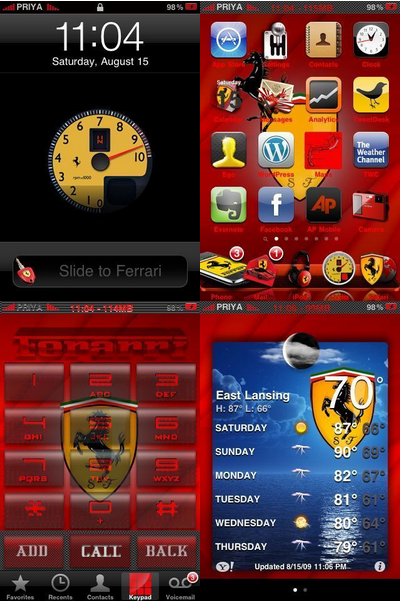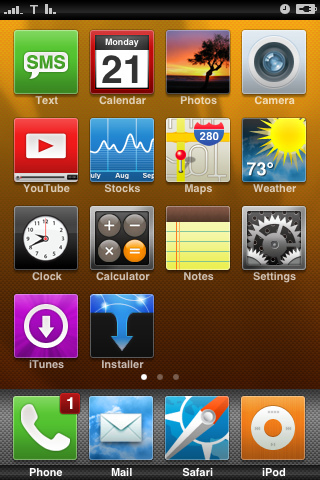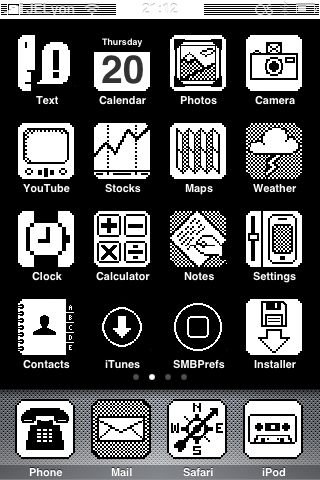 3D

Cartoons

Theme

(

download

)

3dee

Theme

(

Repo

Source:

http://apogeeltd.com

)

4

Shelves

Theme

(

download

)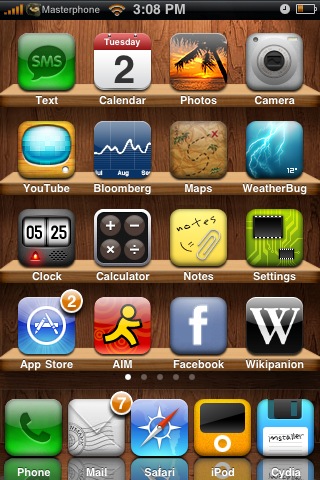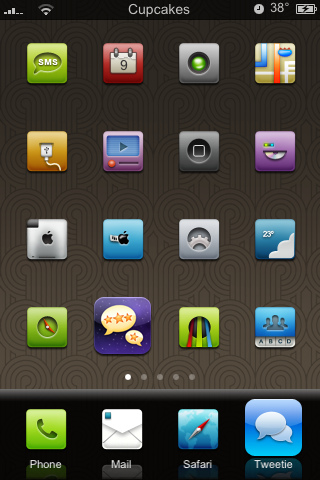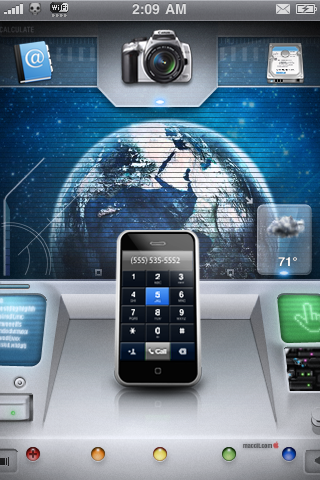 Alienware

Theme

(

download

)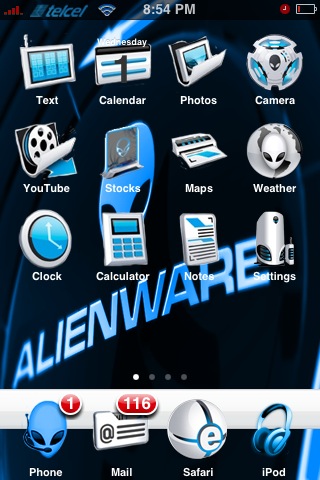 Aluminium

Theme

(

download

)



ABCMSAJ

Theme

(

Repo

source:

http://touchrepo.com/repo.xml

)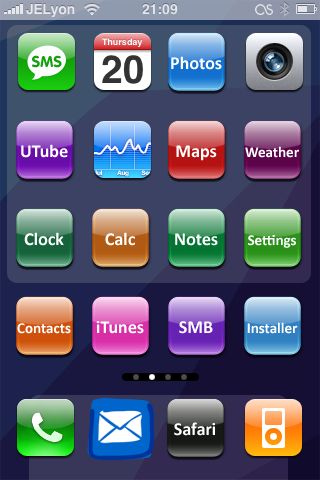 Appalachian

State

Theme

(

Repo

Source:

http://touchrepo.com/repo.xml

)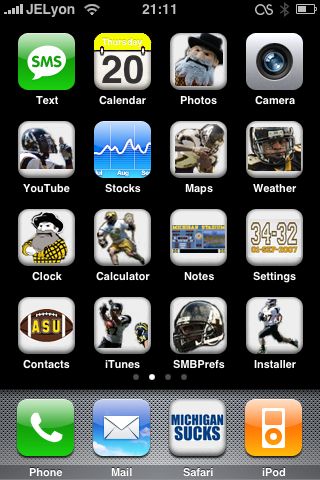 Apple

Red

Theme

(

download

)