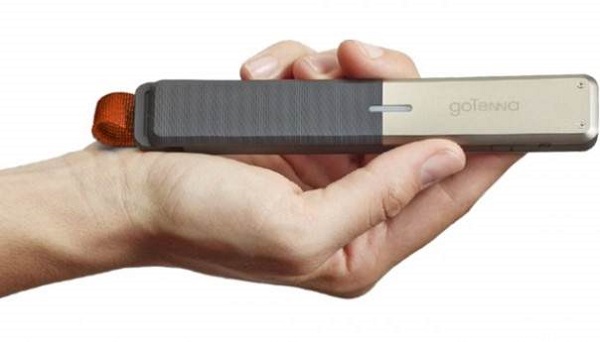 Staying or travelling in areas without cellphone network coverage or internet access via Wi-Fi can be dangerous as in any bad event you won't be able to contact anyone for help. Brooklyn brother and sister team, Daniela and Jorge Perdomo, have created a new gadget that can turn your phone into a 'walkie-talkie', even when you don't have cellphone network coverage. The new technology called the goTenna is a wireless communication system that generates its own low frequency network for  communication between devices that use it.
[vimeo 100711244 w=500 h=281]
The invention of the goTenna was inspired by the Hurricane Sandy in which had caused over a quarter of the cell towers to go down, leaving many people cut off and helpless in the case of emergency where they would need to contact help.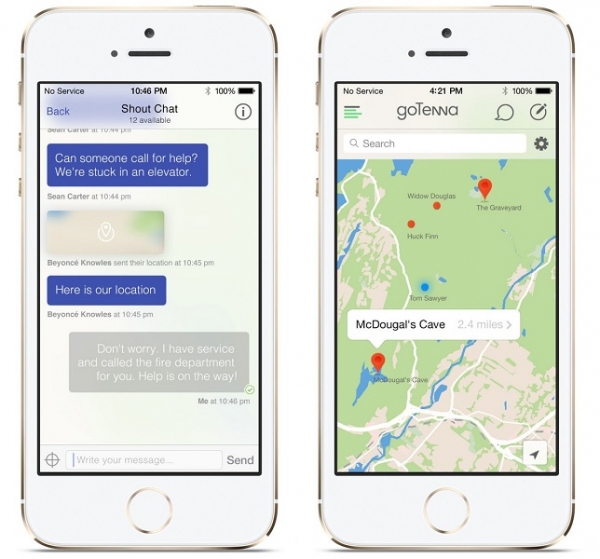 "Our mission is twofold: to let people communicate whenever and wherever they want, on their own terms, and also to make sure that in times of a true emergency, people are able to reach others around them," said Daniela Perdomo, CEO of goTenna.
"When you need to reach someone around you, simply send a 'shout' to another goTenna user."
Two users with a goTenna  are able to pair the devices wirelessly over Bluetooth LE (Bluetooth Low Energy) to the goTenna app (available on iOS and Android) and then be able to send messages to each other and send their location, and share GPS location and maps via low-frequency radio-waves over relatively high range (up to 50 miles). The app also has an automatic message retry and will inform you when your message has been successfully delivered to the intended recipient.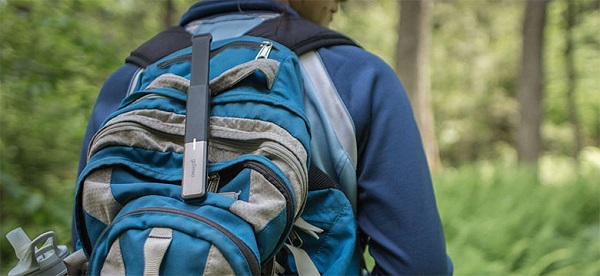 Its batteries can last up to 72 hours on a full charge and has a standby time of 150 days. It can easily be clipped to a belt or your backpack.
The goTenna gadget is available at a special pre-order sale price of US$149 a pair for a limited time. The price will then increase to US$299, once the company reaches its US$50,ooo goal.
goTenna is perfect for outdoor enthusiasts, and even for families who travel frequently, without paying roaming charges.