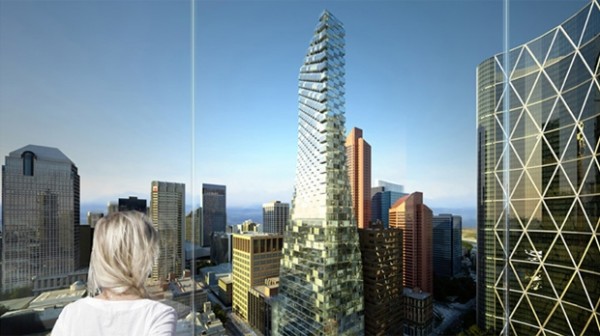 With aims to be the first building in Calgary, Canada to attain a LEED Platinum certification, the Bjarke Ingels Group (BIG) has unveiled a design or a twisting landmark called the TELUS Sky Tower. The 761,235 sq.ft, 59-story tower will include offices, retails, and residential units, and feature an array of sustainable features that will help TELUS to reduce the level of carbon that they emit by over 395,000 kgs each year.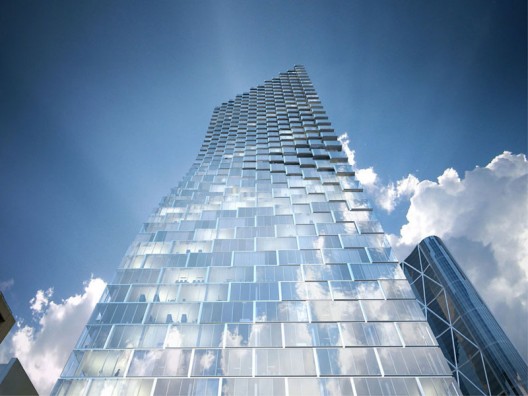 In 2013, the major telecommunications company, TELUS, revealed their plans for the Sky Tower which was designed by BIG in partnership with Canadian design firm DIALOG. The entry levels of the structure will include house dining and retail space, while the upper levels of 26 floors will include large open office spaces. In order to house 326 residential rental units, the tower then twists into a narrower footprint—comprising what BIG refers to as a "feminine form".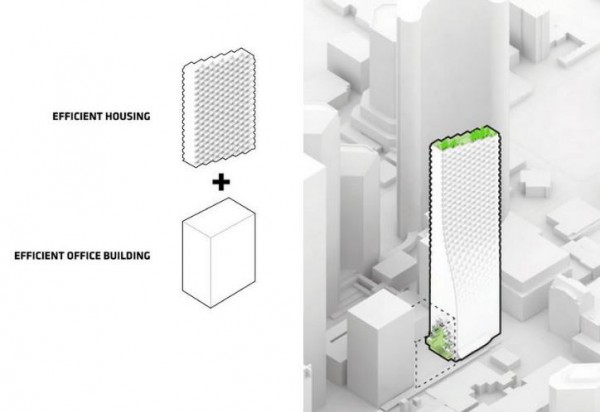 For the sake of reducing noise, solar gain and energy bills, the textured glass façade of the Sky Tower features triple pane windows. The most intriguing sustainable aspect of the building is however its heating system. The waste heat from the data centers of TELUS will be captured to provide both heat for the building and provide hot water. According to TELUS' website, this method will provide substantial energy savings as it will use approximately 30 percent less energy than other office environments.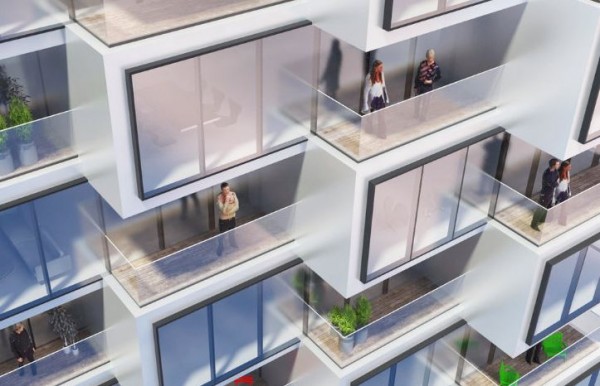 Furthermore, "with the additional use of recaptured heat from existing TELUS buildings, the total system results in an overall 80% reduction in grid energy demand for heating and cooling. In all, TELUS Sky will reduce CO2 emissions by over 395,000 kgs annually, equivalent to planting 158,000 trees a year," TELUS continued.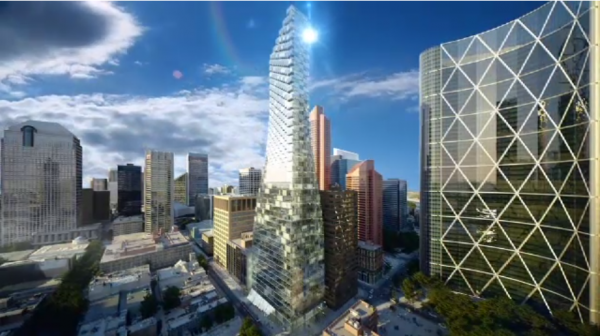 Office workers are also allowed to have control over their climate with operable windows, and a fresh air supply system will provide a more pleasant atmosphere during chillier seasons than those found in many recirculated-air office environment. Ample, secured bike parking, lockers, and showers available, will also encourage those living and working in the downtown building to adopt a greener lifestyle.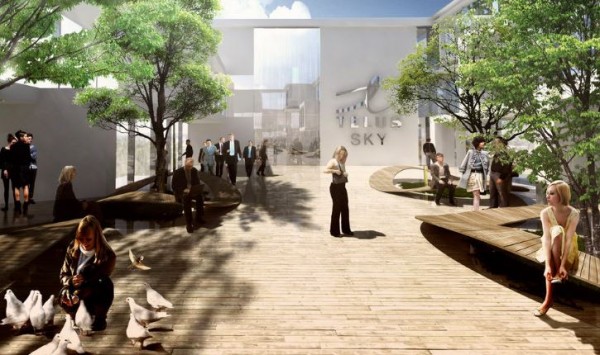 The TELUS Sky Tower is slated for competition in 2017, and is located on 7th Avenue in downtown Calgary.