The intuitive answer is Teresa's son-in-law, who would be married to Teresa's daughter and one level down from Teresa. However, this is not an answer choice.
The narrator has to be on the same level as Teresa's daughter, and therefore the answer is (c) Teresa's daughter.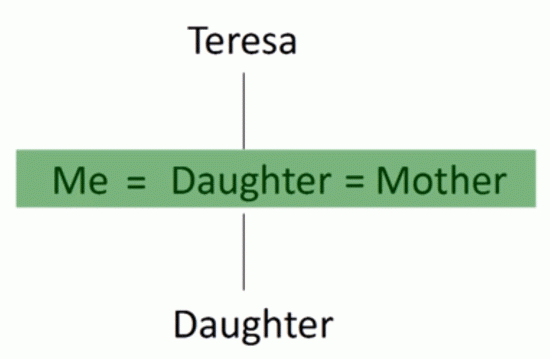 The riddle was designed by DJ Kennedy Jones who shared it on Wednesday. Over 150,000 people have shared it so far.