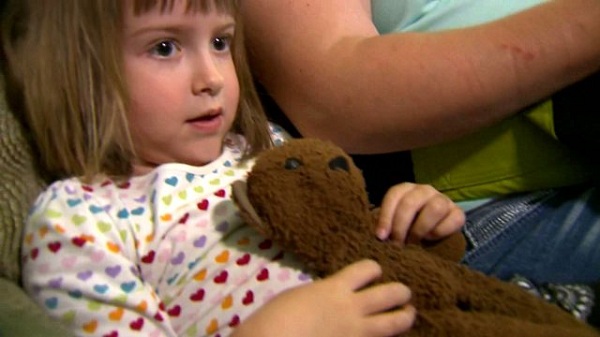 It was an elementary case for a little girl that was not even in elementary school. 4-year-old, Abby Dean from Ferndale, Washington foiled an alleged robbery plotted by her 17-year-old babysitter on Wednesday. Rookie detective Abby is wise beyond her years and is already dealing with the stress of locking up alleged criminals.
"Wednesday was the worst day of my life," she told Q13 Fox News.
Police officers says the little girl's babysitter, who remains unnamed because she is a minor, orchestrated a false home invasion to steal things from her client's residence. As reported by Fox News, her alleged accomplices included her 16-year-old boyfriend, and 18-year-old Ruben Benjamin.
https://www.youtube.com/watch?v=Zq6jqv9NZ94
When the officers arrived at the apartment, the babysitter reportedly told the police that two armed black men had committed the crime of stealing things that included a video game system, laptops, and Abby's iPod and piggy bank. She further told investigators that one of the suspects looked like next-door neighbor Cody Oaks. Oaks was duly handcuffed and questioned for several hours. Meanwhile, detectives interviewed Abby, who told them that the robbers were white, not black and that they ordered the little girl out of the house in order to steal.
Moments later, the the babysitter along with her accomplices admitted to the crime and were subsequently arrested.
The babysitter was charged for second-degree perjury, conspiring to commit robbery and conspiring to commit burglary. The two other suspects were both charged with second-degree robbery, theft, and burglary.
Abby expressed that she was just happy to have her stuff back. "[Police] got it back because of me being the superhero," she said.
She also made some strong remarks about her now former babysitter."That was really her being bad," she said. "She's not a good babysitter."
No word yet on whether Abby plans to go pro with her detective skills. At least we will not have to see this file in the "unsolved mysteries" batch.