Time and money: two things that help to make businesses tick. Managing both effectively can lead to success, but it can be tricky, especially in the current economic climate. Nevertheless, there is something that many businesses looking to cut costs and save themselves time to spend on important paperwork or other tasks could use. Powwow now services such as web conferencing can help any business looking to improve their profitability and the way in which they communicate with clients and remote workers.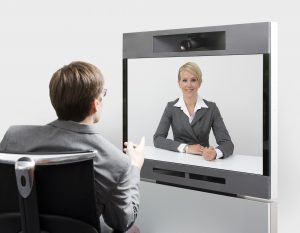 In terms of saving money, conference calling aids that by:
Reducing the need to go on long business trips if you need to be at a meeting. Going to meetings several miles away from your office can be costly, especially when paying for a plane or train ticket. Instead of doing that, you could arrange a conference call, which costs a fraction of the price and is much easier to arrange.
Reducing reliance on other expensive forms of communication such as phones. Making a simple phone call to a client can be expensive, especially if it's to someone from overseas or if the call lasts for a long time. Contacting someone via conference calling is far more cost-effective.
As for saving time, here's how conference calling can help:
Reduce time spent on going to and from meetings. If your business does this regularly, over time, you could lose dozens of working hours which could be put to better use. A conference call only takes a few minutes to arrange, which leaves you plenty of spare time to spend on other aspects of your work.
For employees who work from home, they will save time by being able to use conference calling software to get in touch rather than travel to and from the office.
Collaboration can be done in minutes with a conference call. If you need several people to meet at once but they're all in different locations, simply invite them into a conference call, and they can join in almost instantly.