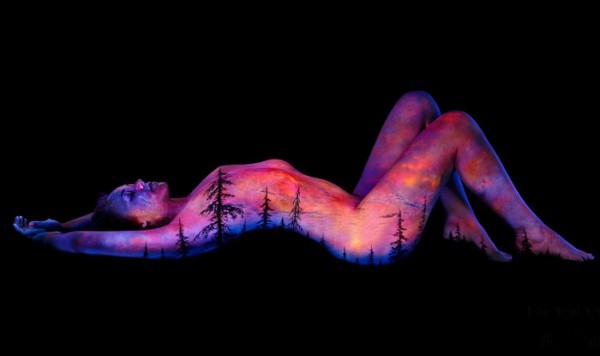 Totally fascinated with black lights, the beauty of the human body and the world itself, this artist went all out to express himself through art as he shows off his ability to create stunning pieces. After being limited to only portrait photography for weddings for more than twenty years, he decided to press towards fulfilling his dreams and in the process he also inspired people to be creative.
Being an awesome artist, he was able to compile all his fascinations to create something very unique and very awe-inspiring. Photography professional John Poppleton puts paint to body in his unparalleled art collection called "Bodyscapes".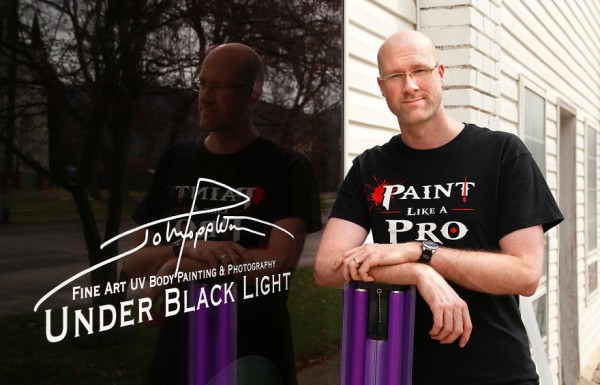 Because of his style and the beautiful natured scenes that he picks to paint on his human canvas, Poppleton is also commonly referred to by his fans as 'The Bob Ross of Black Light Body Painting'. He explains that his experience and time spent doing photography for weddings has compelled him to drive our imaginations sky high by making his paintings as photo realistic as possible.
In order to accomplish these beautiful pieces, he shares that UV body paint is used under illumination of the black light in a darkened studio.
"From the artist's perspective it becomes a very surreal even spiritual experience," he expresses.
Check out some of John Poppleton's impressive art pieces below.
Sandra's Fiery Worlds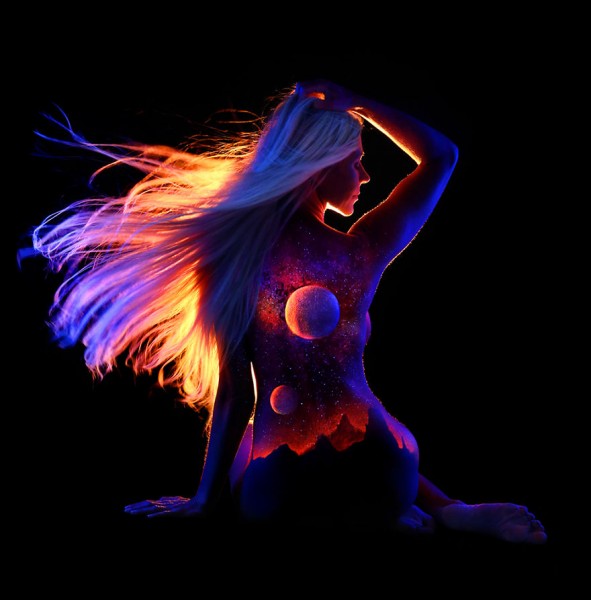 Autumn Gardens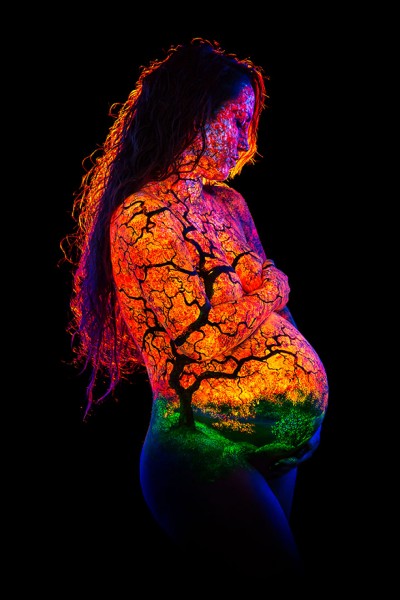 Lightening Rod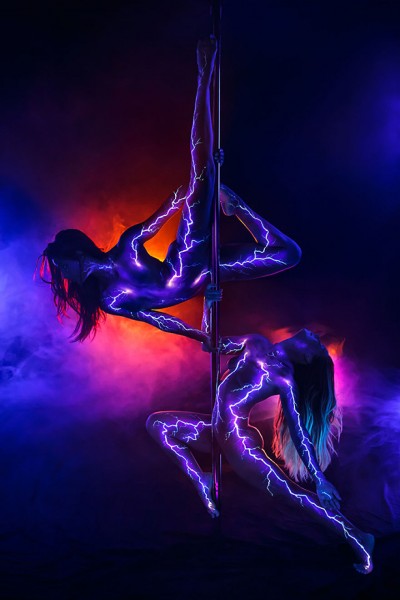 Bamboo Mist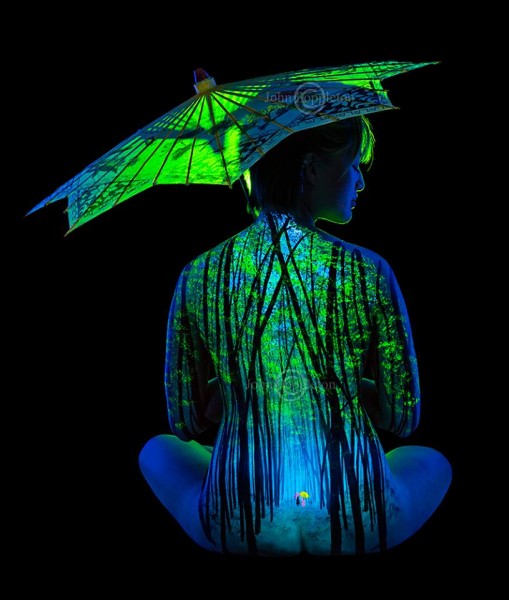 Savannah Sunset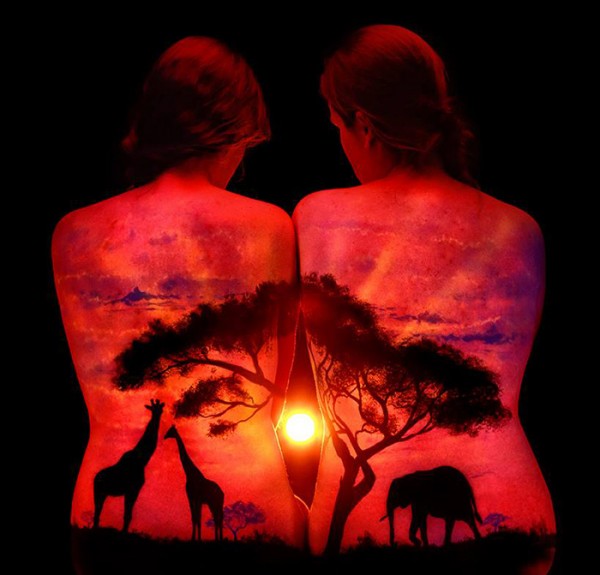 Rain Forest Waterfall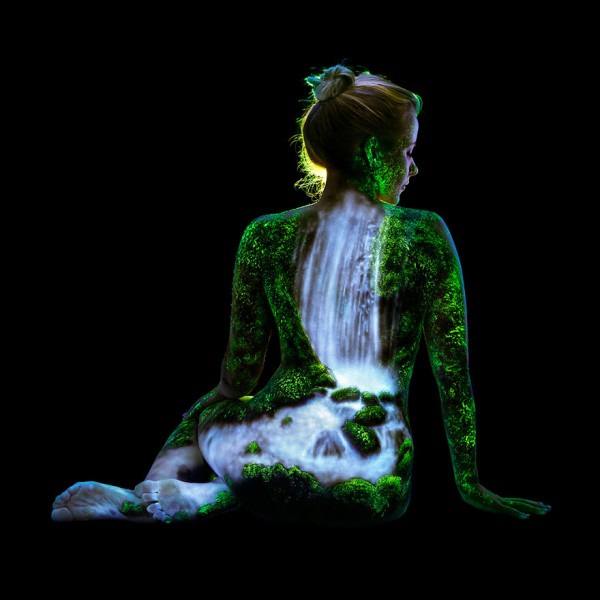 You can even have your very own unique art piece done for you by John Poppleton, using your own body like this couple!