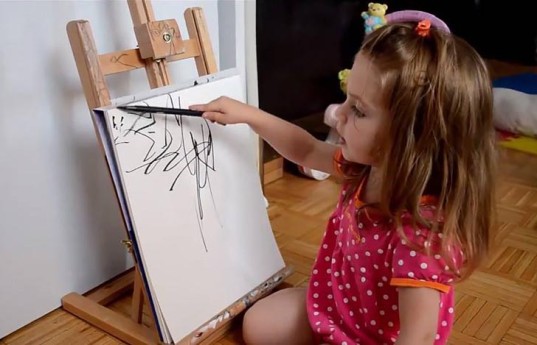 Do you remember how we used to chant as a kid that we would want to grow up to become just like mom or dad when we grow up? This toddler shares that same desire like we did, the only difference is that she has already taken up the job. Artist Ruth says her 2-year-old daughter, Eve, has taken to drawing and painting alongside her as she works. During this time, she took the opportunity to savor mother and daughter time by making it a habit of bonding over a sketch pad. Soon enough Oosterman decided to take this art time to the next level by using Eve's drawings as inspiration for her own pieces.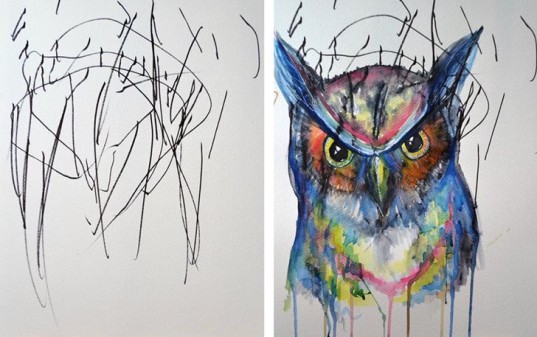 After Eve is done creating her drawings using a black ink marker on watercolor paper, the sketches and drawings are presented to Oosterman who uses her classic figurative painting style to turn them into real images.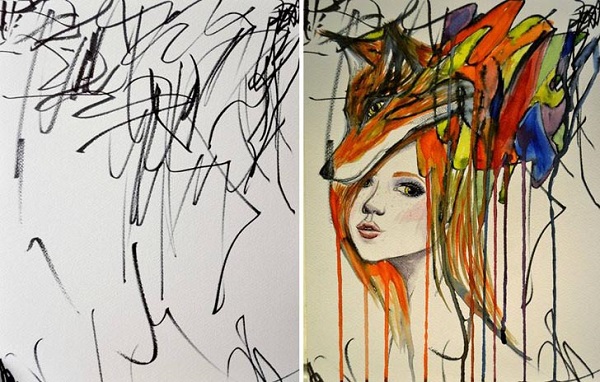 Other than the art materials that Eve uses to complete her drawings, she is given no instructions or directions as to how to go about her piece. Oosterman is then left to use an intuitive approach to quickly transform Eve's sketchings into the first thing that come to mind.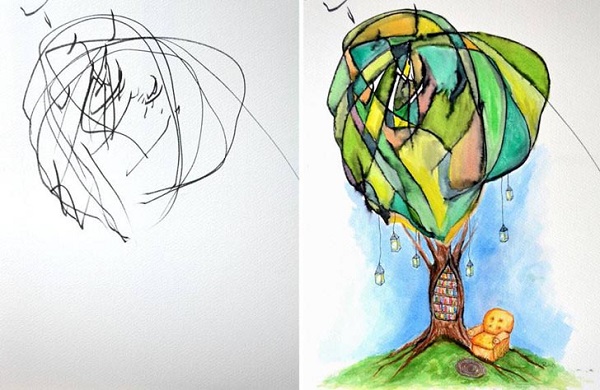 Instead of redefining the drawing of the two-year-old, all of the pieces when completed by Oosterman lean towards fantasy and play.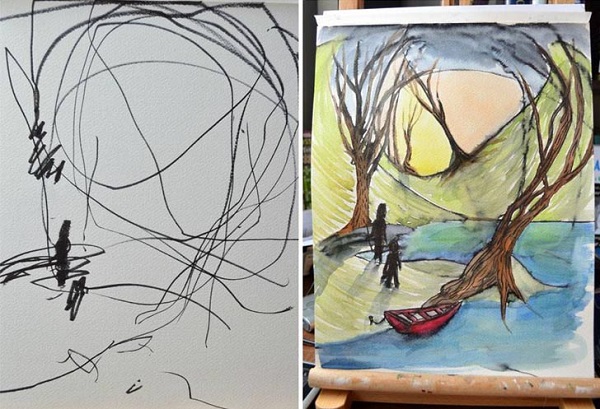 As she follows Eve's lines, she lets them inspire a narrative that would take the look of characters in a children's book. Some of the resulting pieces show scenes of children exploring a sleepy lagoon by a boat, a regal looking elephant clad in a crown, and a prismatic fantastical tree with a library within its trunk.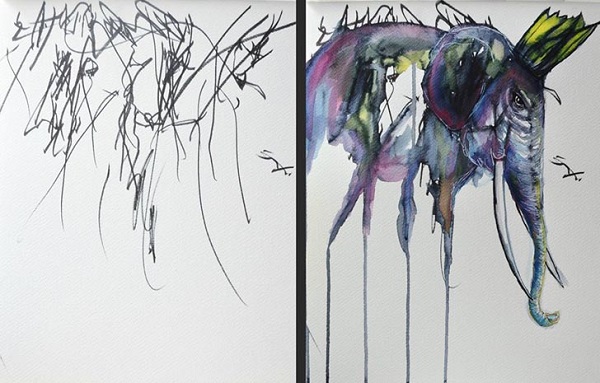 In an attempt to transform the painting into beautiful arts but still carrying a "child's work factor", her additions are left drippy and slightly messy to emulate her 2-year-old daughter's strokes.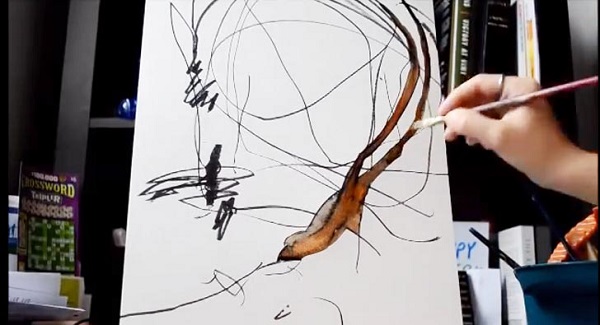 Oosterman and Eve's collaborated pieces are not only inspiring and unique, but will be treasured as memories representing mother-daughter bond over art and freedom on expression.