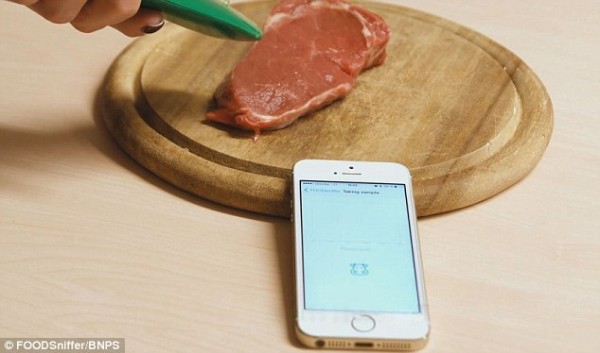 When you open your refrigerator to grab something to eat, it is likely that you will find an item or two that have past their 'best before' date but still looks edible. Deciding whether to chance it or bin it has however became easier thanks to this new kitchen gadget. Called Foodsniffer, the device can determine the edibility of food by smelling it and then sending the results to your phone.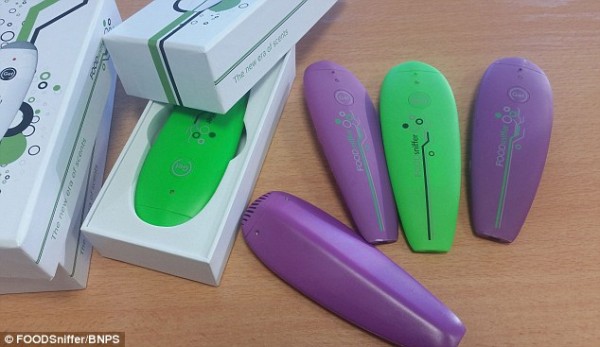 Its Lithuanian creator, Augustas Alesiunas, claims that the Foodsniffer is the world's first 'electronic nose' that is able to help users to tell if products in their fridge, including meat, poultry and fish, has become spoiled. After analysing the food item's temperature, humidity and detecting whether ammonia or dangerous organic compounds are present using special 'smell' sensors, you will receive the results on your smartphone.
One of the main reasons for the invention of the gadget was to reduce the risk of food poisoning by alerting people of the freshness of the item before they prepare it for consumption. It also comes in handy when you are at the supermarket making decisions at to which products are fresh and safe.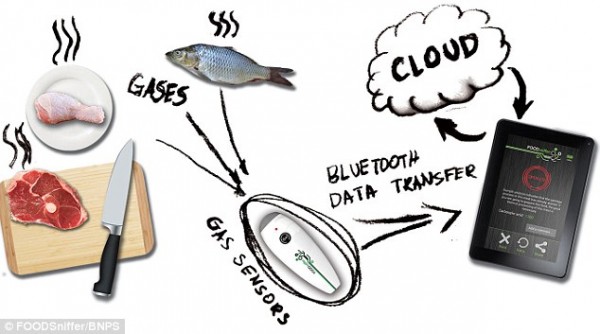 In order to operate the device, you must simply hold the Foodsniffer close to the food you want to test and then press the button to activate it. A sample of the air surrounding the food item is then taken and analysed. The smartphone connected to the gadget via Bluetooth will then receive the results.
The Foodsniffer will be officially launched in March and is expected to carry a price tag of $120/ £80.
[youtube]https://www.youtube.com/watch?v=Bzw-QTnq7pA[/youtube]