Virtual reality and augmented reality is a technology that truly has the potential to change our lives across a range of scenarios. It can be transformative in how we consume media, but also in how we conduct day-to-day tasks in the workplace and at home. Because of this potential, Apple's absence from the VR market is puzzling.
Major tech rivals like Microsoft, Sony, Samsung, Google, and others are already in full swing behind their own VR/AR hardware and software. So, where is Apple, the great innovator of the tech world? Well, I will get to that because the idea of Apple as an innovator is not necessarily true. But first, why has Apple been so silent in the world of virtual reality and why is 2021 set to be a breakthrough year for the company?
Apple Has Been Missing From the VR Realm
On the surface and certainly in terms of consumer products, Apple has been conspicuous by its absence as other companies have taken the lead in VR. However, those that say Apple has done nothing in for the development of VR and AR technologies are incorrect.
Sure, the company has not produced a VR headset or even a platform for the tech. However, behind the scenes, Apple has been working furiously on the development of its virtual reality products and services. In fact, the company is arguably more advanced than some rivals who are already on the market.
We will have to wait to see if the company's all-in approach to research and development will translate to market-busting hardware and software. The signs, or more accurately the rumors, are good. Apple is said to be operating a covert research unit behind closed doors with the sole purpose of creating VR products and platforms.
Known as Project T288, the research unit has hundreds of employees working on both augmented reality (AR) and virtual reality projects. After years of operating behind the scenes, Project T288 is ready to break into the mainstream. Reports suggest Apple is targeting 2021 as the year it makes its entrance into the mixed reality market.
Before continuing, it's probably better to describe the fundamental difference between virtual reality and augmented reality:
Virtual Reality (VR):

Devices and content for VR place the user/player within a completely virtual world. All visual and audio information is digital and virtual.

Augmented Reality (AR):

With AR technology, you can see virtual elements blended with a real-world environment.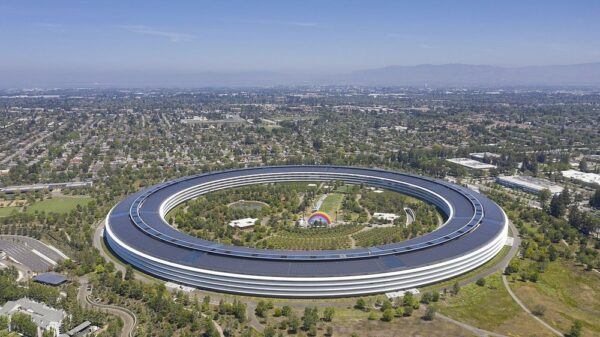 Apple As An Innovator
For fans of Apple, the company readying itself for a push in the mixed reality space is excellent news. Indeed, the idea of Apple arriving late to a party but becoming the star guest is not uncommon. One of the misconceptions about the Cupertino company is that it is a great innovator in the hardware space.
Let's be clear, over its 45-year history Apple has innovated as much as any other tech giant. However, the concept of Apple as a hardware inventor is not accurate. Instead, what Apple has been amazing at doing is taking a nascent hardware idea, refining it, finding ways to make it usable, and selling it in a package that drives the masses to frenzy.
The iPod was not the first MP3 player, but it became the most famous digital music player ever. The iPhone was not the first smartphone, but it shaped our understanding of the hardware and defined the movement. The iPad was not the first tablet but it showed how a touch screen device could replace a laptop for casual users.
So, when Apple enters the VR/AR space, it won't be as an inventor. Instead, I fully expect the company to deliver products that help to define how VR and AR will be for the next decade. I expect a game-changing group of products and platforms. I expect Apple to show the true potential of this technology in a way no other company has.
That is what Apple is really special at doing.
Products
So, what are the products Apple will reportedly release? Notable leaker Jon Prosser says Project T288 will release a set of augmented reality glasses, known as "Apple Glass."
Apple Glass will be the company's entry into the AR realm. Reportedly costing $499, the AR headset is said to be extremely ergonomic and look like regular glasses. This may be a major breakthrough, allowing wearable AR to blend in with regular fashion choices. Importantly, Apple Glass will also be available in a variant for prescriptions.
Prosser suggests Apple Glass will look like Ray Ban's ever-popular Wayfarer sunglasses. Apple is said to be working with touch, voice, and head gestures to control the product.
Considering Apple's history for turning general consumers onto a new tech idea, it's exciting to see what the company develops in the AR space.