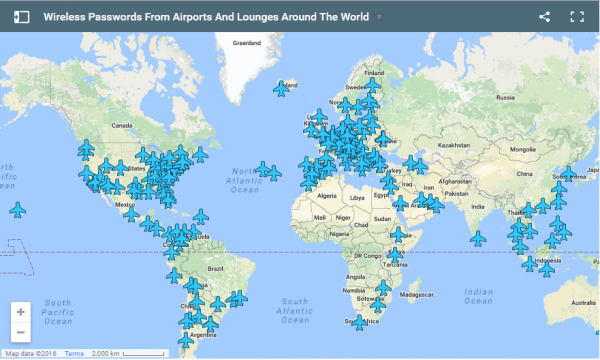 The interactive ma by Anil Polat is updated on a regular basis, so you won't have to worry about the informative map being outdated. At first, the map started out with around 130 airports with Wi-Fi network passwords given. To date, there are over 180.
Based on the fact that you will need to have access to the internet to be able to view this map online, there is an downloadable offline version of the map available. You can get it for iOS or for Android.
Check out the map of the airport Wi-Fi network passwords here.