No 2. Crusher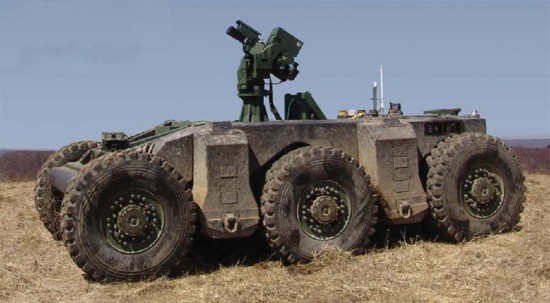 This 13,200-pound monster was developed by researchers at the Carnegie Mellon University's National Robotics Engineering Center for DARPA. Its technical name is Unmanned Ground Combat Vehicle and Perceptor Integration System.
It can travel over walls as much as 4 feet high, wooded slopes and can even turn 180 degrees. It can also lower or raise its suspension by as much as 30 inches. Capable of seeing enemy troops from over 2 miles with its cameras, while carrying a maximum of 8,000 pounds of payload and armor combined, it is capable of moving at 26 miles per hour. The downside being, it can sustain that speed for 7 seconds only.
[youtube]http://www.youtube.com/watch?v=EZtlTHEHj4M[/youtube]
No 1. BigDog with Horns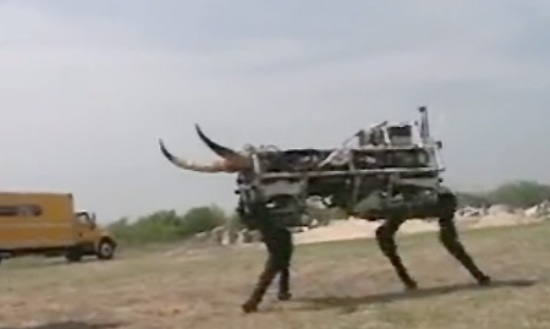 And those horns would act as weapons, right? Of course, how long would a mechanized donkey last in a battlefield without weapons anyway? Then again, I don't think horns are going to deflect bullets or something.
[youtube]http://www.youtube.com/watch?v=ptyV1cpE14o[/youtube]