On Saturday, Halloween Day, there will be dozens of mischief makers everywhere preparing to scare their friends witless. Whether it be teenagers accidentally getting hurt in pranks gone awry or kids being so frightened that they had to call the cops, you can bet the tricking and the pranking will continue throughout the entire day and night of Halloween.
Here are 5 of the most psychotic Halloween pranks that were ever done.
1. Kids Call Cops When Parents Stage Fake Murder To Terrify Them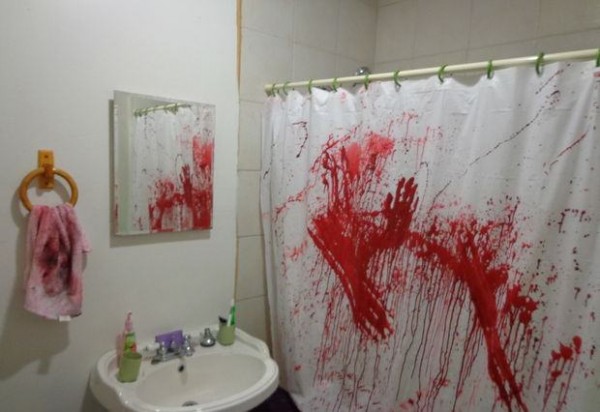 A couple in the US wanted to scare their already scared children and so they decided to stage a fake murder scene at their home for them to witness and then promptly run to their neighbours crying with the belief that their mother was horribly killed by their father. In the end, it costed the parents thousands in therapy fees.
2. Police Tricked To Think Guy Ran Himself Over With A Lawnmower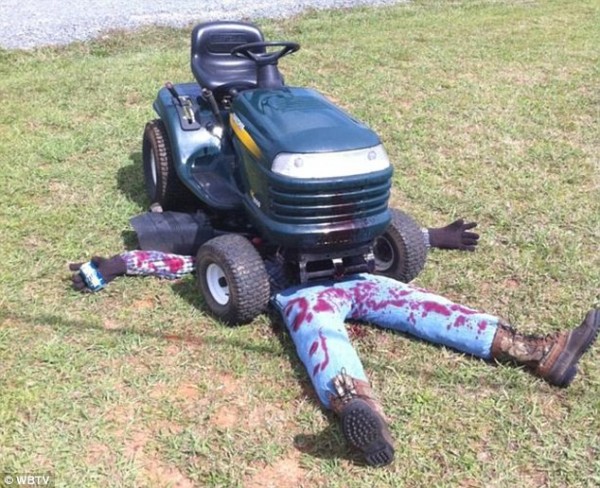 A guy stuffed a dummy in some overalls splattered in fake blood and left it in his front garden, gorily trapped beneath his lawnmower. The cops were called and the body was removed.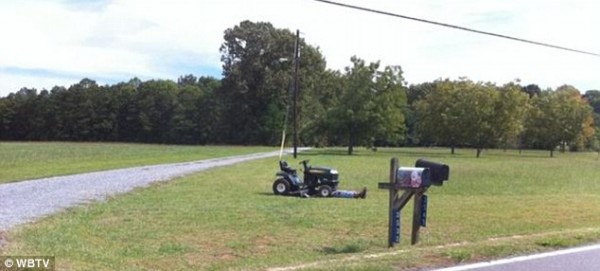 3. Teacher Storms Into Class With Students Wearing A Hockey Mask & Wielding A Chainsaw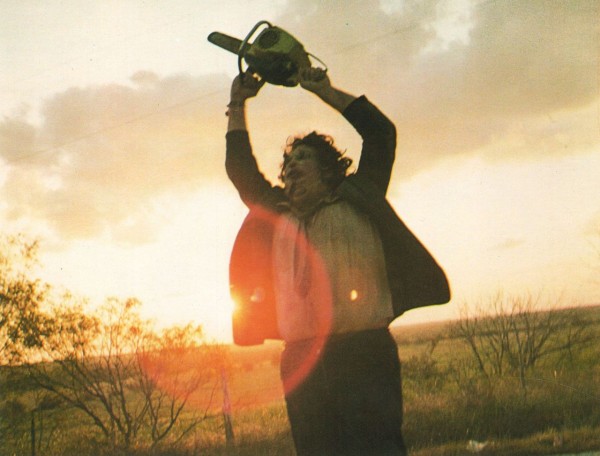 After carrying out a prank in which he went into the school where he worked pretending to be a crazed murderer with a chainsaw, a male teacher was arrested by the police. One student, who apparently tripped over a chair trying to escape, sued for damages.
4. North Carolina Family Kids Terrified By Dummy Of Man Who Slipped While Clearing Gutters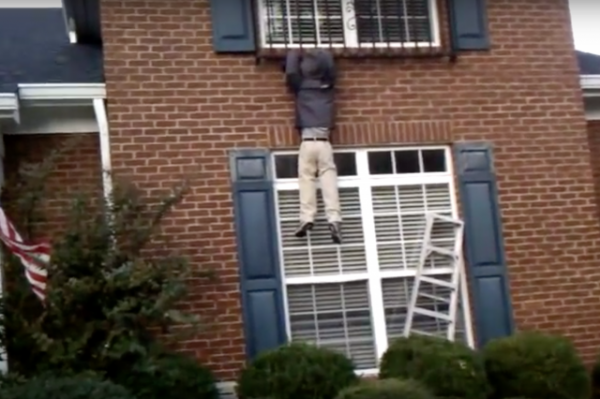 Instead of the traditional ghosts and mummies, a family living in North Carolina decided to decorate their house with a dummy dangling from the edge of their second story roof as if he had been cleaning the gutters and suddenly slipped. Not making anyone else aware that this was just a dummy, the kids called the police and fire department.
5. Guy Creates Fake Murder Scene In His Garden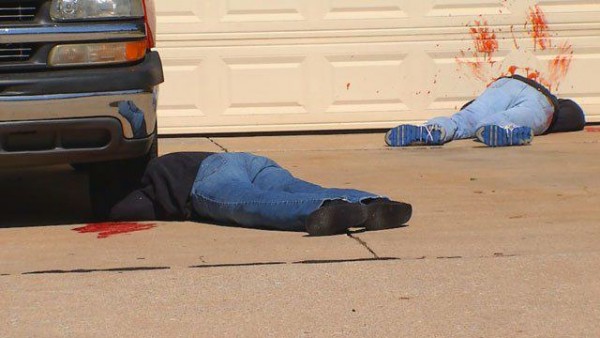 To satisfy his high spirit for Halloween, Johnnie Mullins wanted to give his neighbours and passerbys a good Halloween scare. So, he staged an elaborately gruesome crime scene in his driveway that in no way reference the holiday. Upset, his neighbours called the cops, to which Mullins responded by adding another body display to his scene.
HAVE YOURSELVES THE SPOOKIEST HALLOWEEN EVER!