One of the few saving graces of winter is hot chocolate. To complete this cold season, we through in a fireplace, sweaters and long simmering stews. You don't have to stick with just cocoa, sugar, water, salt and vanilla for your doses of piping hot mug of cocoa. By adding a few other ingredients you would be surprised about how tasty your hot chocolate can get.
While National Hot Cocoa Day would have passed two days ago, on the 12th of December, we know that we are still going to need a hot cup for the rest of the days in winter. Here are 10 delicious hot chocolate drinks to try out for this winter. Some of these recipes may include alcohol.
1. Toasted Marshmallow Cream Hot Chocolate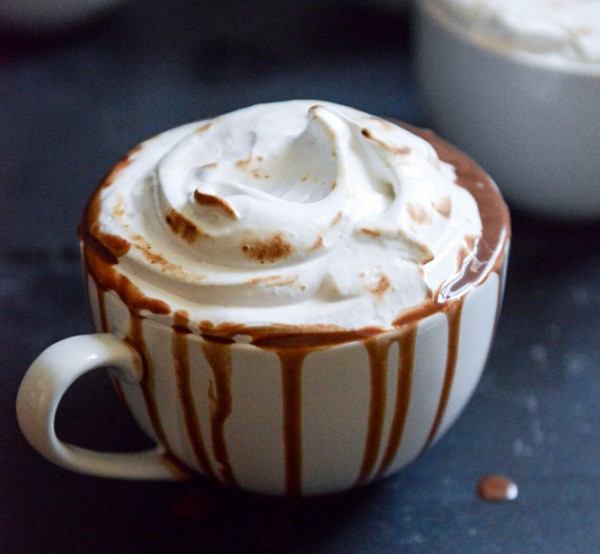 Combine milks, cream, chocolate, vanilla extract, salt, nutmeg, coconut milk, and marshmallow cream frosting to get this treat. Check out the recipe in its entirety here.
2. Nutella Hot Chocolate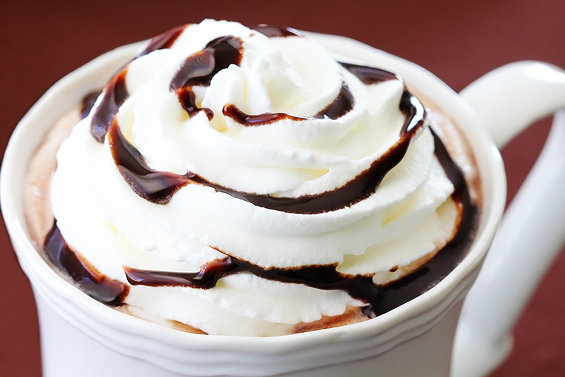 A delicious alternative to hot chocolate is Nutella and milk. Here is the recipe for the drink.
3. Peppermint Hot Chocolate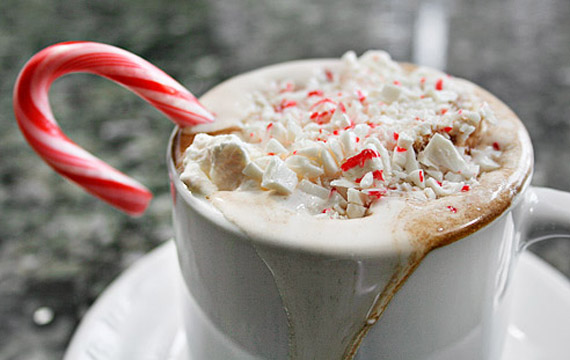 By simply adding peppermint schnapps, you can have a tasty cup of Peppermint Chocolate schnapps. You can also garnish it with crushed candy cane. Check out the recipe here.
4. Orange Hot Chocolate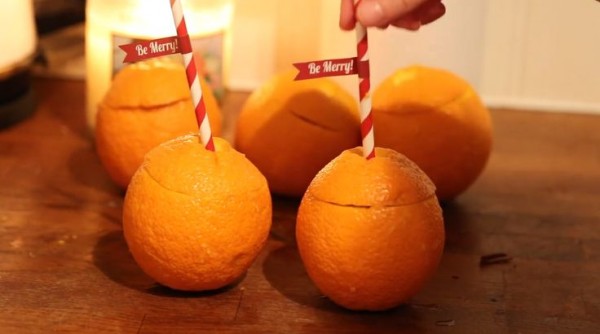 This is actually hot chocolate in an orange. Very tasty. The recipe which comes in form of a video can be viewed here.
5. Creamy Crockpot Coconut Hot Chocolate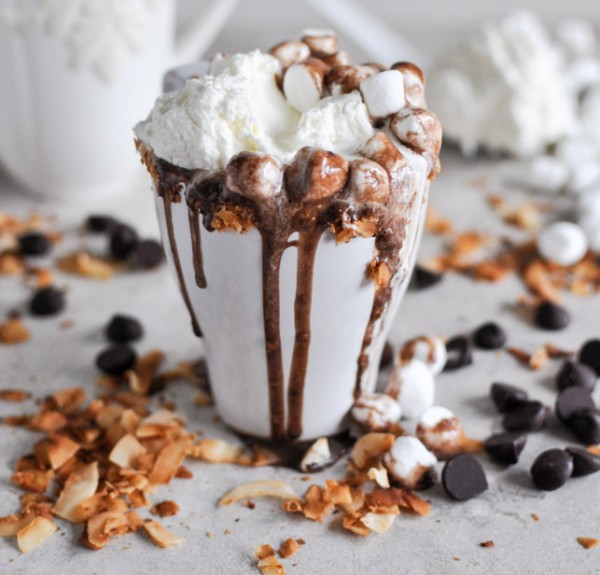 Simply yummy. Shredded coconut, vanilla, frosting and marshmallows is combined to savour this tasty treat. You can check out the recipe here.
6. Pumpkin Spice Hot Chocolate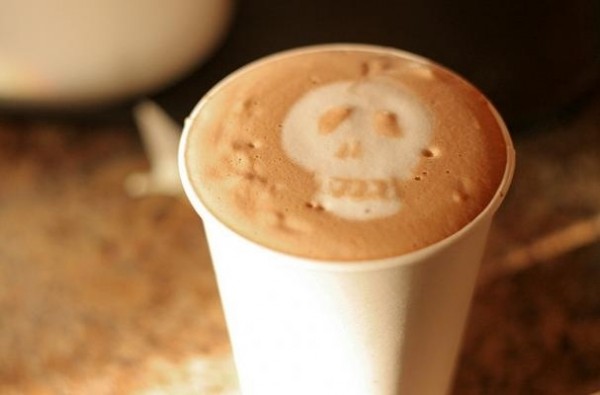 White chocolate, pumpkin puree, and a splash of pumpkin pie liqueur. Recipe is found here.
7. Cookie & Cream Hot Chocolate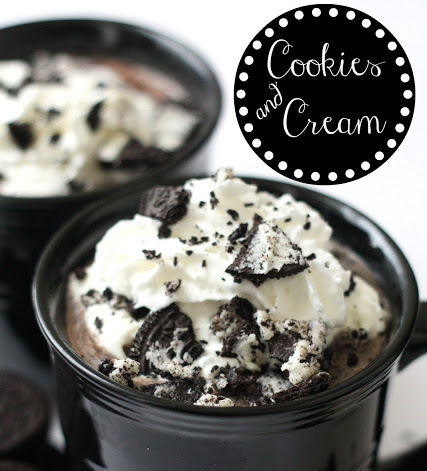 This one is for the Oreo lovers. Here is the recipe.
8. Salted Caramel Hot Chocolate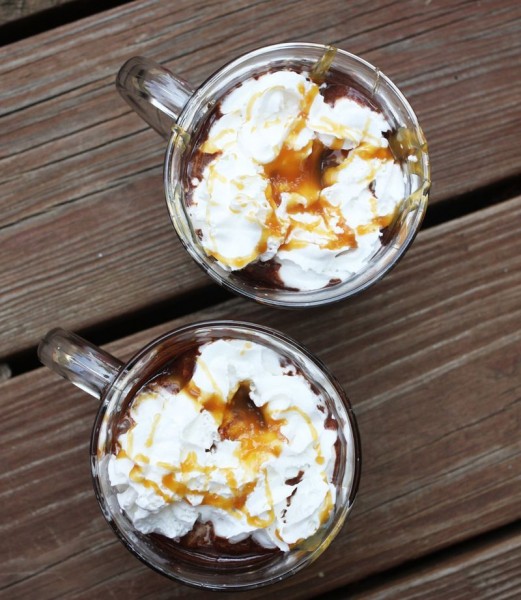 With everything else boasting salted caramel, it just had to be tried with hot chocolate. Find out how to prepare it here.
9. Mint Hot Chocolate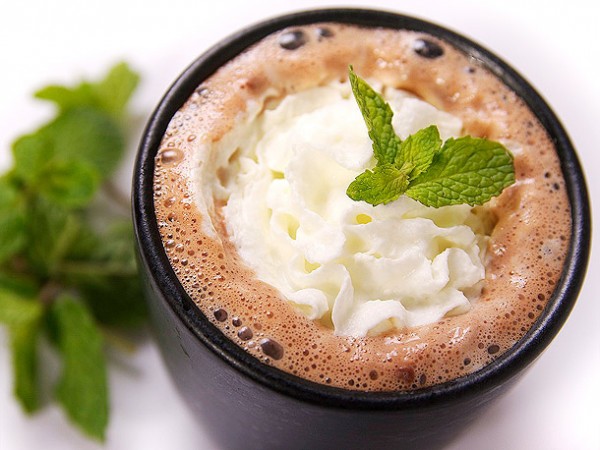 A refreshing mixture of hot chocolate, tequila, and peppermint schnapps. You can find the recipe here.
10. Hot Chocolate Martini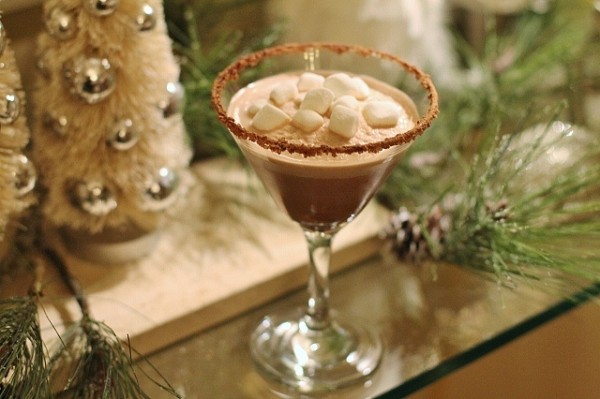 On this list last, but definitely not least. Hot chocolate, vanilla vodka, and Bailey's, I can already taste the awesomeness. Check out it's recipe here.