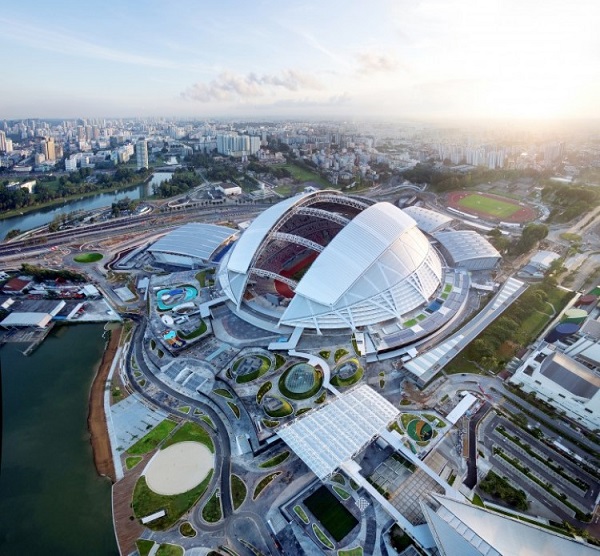 Previously, a waterslide in the US has claimed the title of the world's tallest waterslide and a mall in Dubai as the world's largest mall, now the Singapore Sports Hub is claiming the world record title of the world's largest dome structure. The recently completed sports venue sits on a 35 acre site with the heart of the hub, the National Stadium, being the largest dome in the world.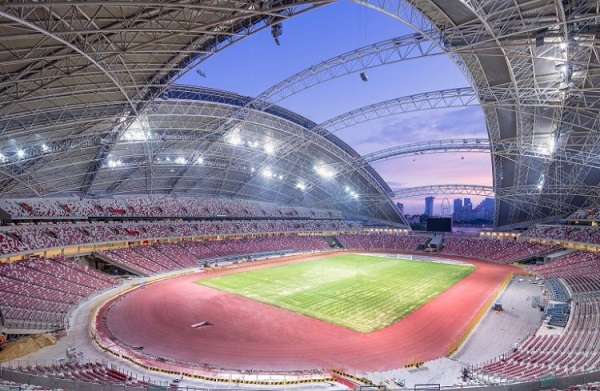 Its designers, DP Architect in Singapore, says that the massive dome has a capacity of 55,000 and is 312m in diameter, surpassing the previous title holder, the Texas Cowboys Stadium by 37m.
The interior of the stadium boasts a flexible layout with a retractable roof. In a short space of 48 hours the stadium can be changed to host a soccer, cricket or rugby match.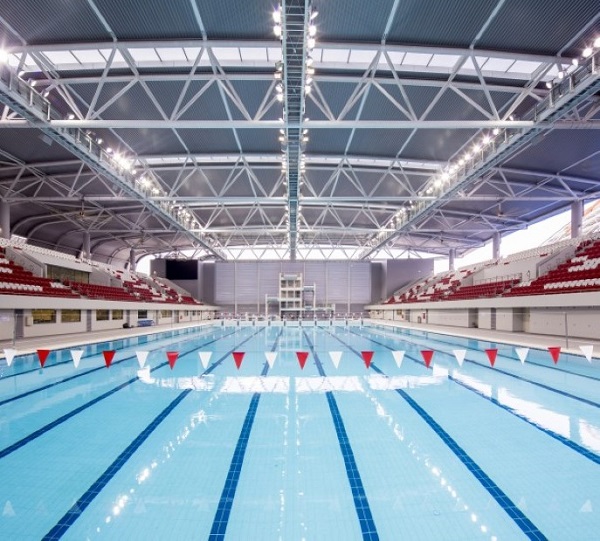 There are many other facilities that are available at the hub, including a large aquatic venue centre that has seating for 3,000 people and is expandable to 6,000 capacity for large events. There is also a 41,000sqm commercial retail space with an integrated leisure waterpark and rock-climbing facilities, and a sports information and resource centre comprising a sports library and museum, and a visitor centre. A 18,000sqm of office space is also available for Sports Singapore and National Sports Associations.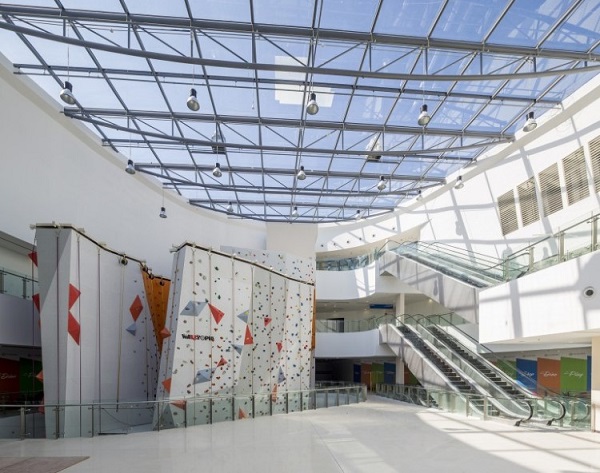 Water sports enthusiasts can enjoy a whole water sport centre that features activities such as kayaking and canoeing. Community sport facilities including hard courts, skate park, fitness corners, jogging and cycling tracks, lawn bowls and beach volleyball court  are provided to accommodate the community.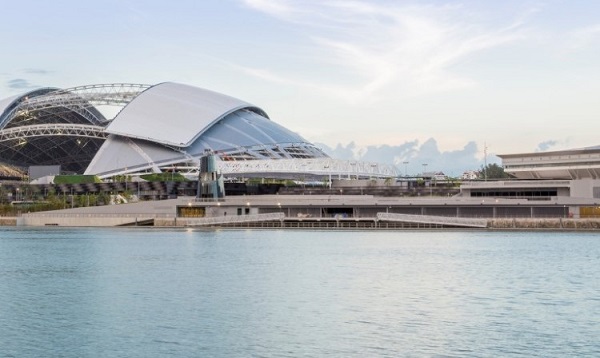 In addition to the many sports facilities provided at the hub, DP Architects also designed it with lots of greenery and a solar cooling system that generates enough energy for a 60% reduction in energy usage in comparison to a stadium that cooled by conventional means, to ensure visitors are kept cool. The on-site solar array was  installed by a local firm called Phoenix Solar and has a measurement of 7,000sqm.