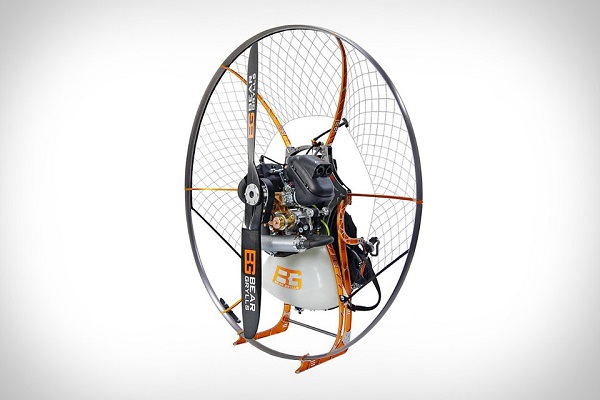 One of the most annoying things about traffics is that they always tend to be there when you're both going and coming from work, sometimes making you late. A TV adventurer named Bear Grylls, alongside Dorset-based company Parajet, has created a machine that could be the solution to the stress of waiting in traffics as it allows you to beat any rush hour by flying. The aircraft called the BG Paramotor is a motorised para-glider that features a propeller, a small engine, and a reinforced polyester wing.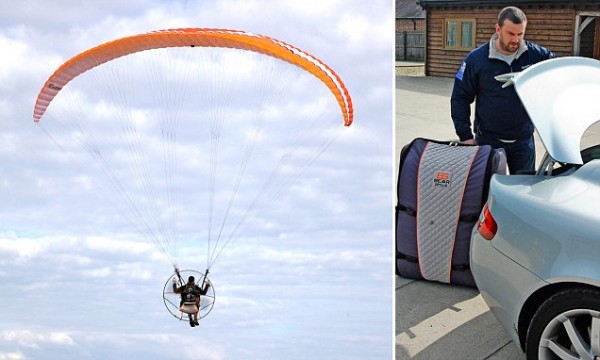 The BG Paramotor is easily carried around in a suitcase and is assembled in around 10-15 minutes. The pilot is attached to the engine with a harness and in order to take off requires a run-up of just 65ft. There are handles provided at the left and right of the machine that are used to steer, and a throttle that is used to climb or descend. If the engine cuts out while soaring, its reinforced polyester 'wing' will be able to glide the pilot to safety.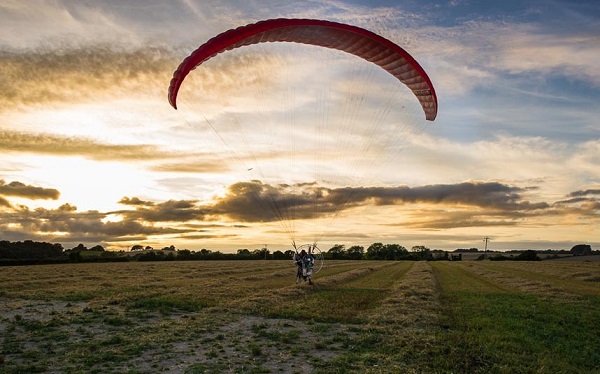 The aircraft packed in the harness can be stowed in a car boot or carried like a backpack while carrying the other parts in lightweight bags.
"It's like being lifted off the ground and then soaring like a bird. You swoop in to land, before touching down on your feet. And there are no hard parachute landings like we used to have in the military." Ex SAS-man Grylls said.
Depending on the weather, the machine can reach 35mph and has a range of about 100 miles.
Although the £12,800 machine is aimed at the adventurous, it has already been employed by staff at Parajet, which is based in Semley, to fly to work and even make an entrance at a party. The quoted price also includes ten days' training.