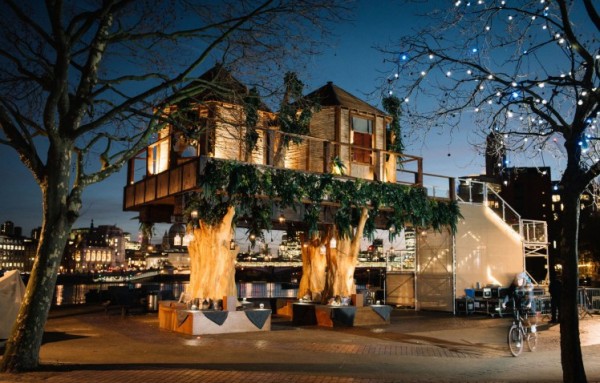 You can now enjoy a safari experience in the heart of London. Getting away is something that most of us would want to do on a regular and this 35-foot high luxury South African treehouse is just what Virgin Holidays is offering right in London's Southbank to allow this. The place comes completed with a private balcony, sweeping views of the Thames river and St Paul's cathedral, and a personal chef on hand.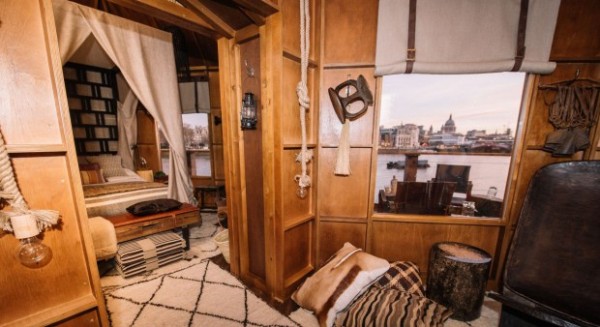 The inspirations of the week long installation comes Virgin Holidays Wonderlist experience – the Lion Sands Game Reserve treehouse accommodation in South Africa. Visitors in London are being offered a chance to stay the night in the treehouse. Designed by Hubert Zandberg, the treehouse features a rustic interior, a range of tribal prints, a four-post plush bed, and several one-off pieces of African sculpture.
"I love mixing really traditional pieces of South African design with a much more international, modern feel. Africa has such a rich heritage with beautiful patterns, textures and materials – they translate really well when placed in a contemporary design environment," Zandberg said.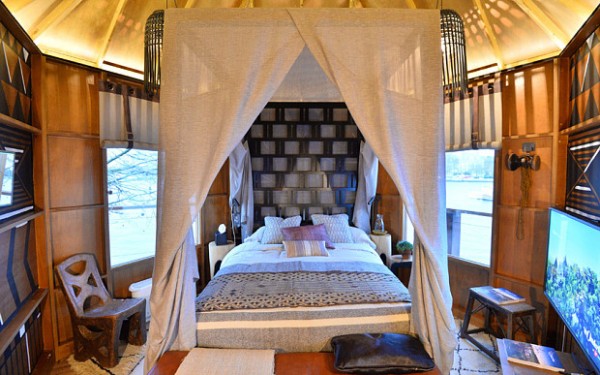 In addition to its two bespoke bedrooms, the treehouse comes with a six-course private degustation menu from Masterchef contestant Petrus Madutlela, aimed at the bravest eaters out there. Dishes of the menu include tempura meal worms with induja mayo, shaved ostrich biltong, braised terrine of crocodile and smoked goat fillet with chakalaka sauce.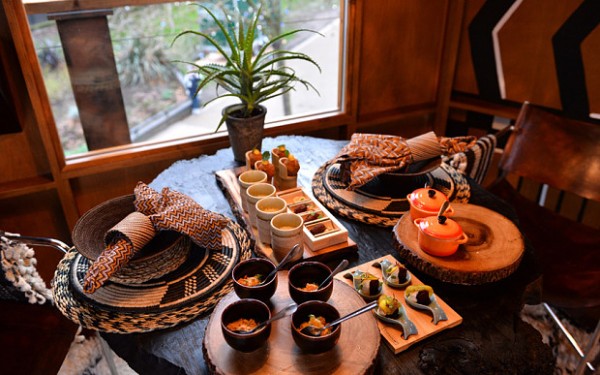 "Although I live in the UK, South Africa is always going to be in my heart," Madutlela commented. "This is an incredible experience, and I wanted to offer a menu that matches. Although a lot of these ingredients are seen as a bit wild and eccentric, they are actually exceptionally tasty and good for you."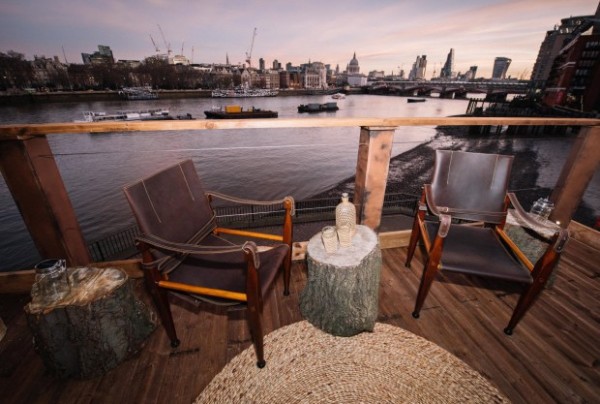 From the 25th of January to the 29th, people were allowed to visit the treehouse between 11am and 6pm. A few people were also given an opportunity to win a overnight 'South African' stay at the treehouse by registering their details at virginholidays.co.uk/dreambigger. The installation was staffed around the clock by Virgin Holidays representatives, security and event organisers for the period of time that it was opened to the public.