Toyota Ccion FR-S
Toyota's version of the FT-86 sports car project is a Scion—and based on the FR-S Concept car they showed at the New York Auto Show today, it's going to be inducing style-related whiplash among passers-by quite frequently.
The car is being positioned as the spiritual descendant of the AE-86, with an emphasis on well-balanced performance rather than battleship-worthy power outputs.
FR-S, which stands for "front-engine, rear-wheel-drive sport," (or "friggin' really sweet," according to Jack Hollis, Scion's vice president) is the automaker's homage to the infamous AE-86 Corolla – a car that was highly praised for its lightweight body and superb balance without having to churn out a ton of power. Under the hood is a naturally aspirated 2.0-liter Boxer flat-four mated to either a six-speed manual or automatic transmission. The FT-S rides on sharp 20-inch wheels, hiding an absolutely monstrous set of 18-inch carbon ceramic brake rotors that are fixed to the wheels like a motorcycle.
Specifications
Paint:
– Multi-Stage Custom Blended BASF Mearlite SSQ Base with Custom Blended Red Candy Top Coat
Wheels:
– FIVE:AD Forged Monoblock Center Lock Concept Wheels
– Front – 20×8.5
– Rear – 20×10.5
Tires:
– Yokohama Advan Neova BluEarth Spec Tires with Custom Cut Tread Design
Front – 245/30ZR20
Rear – 295/25ZR20
Brakes:
– Front: 454mm x 38mm Annular Carbon Ceramic Matrix (CCM) Rotors with 4 Piston Opposed Forged Monoblock Calipers
– Rear: 355mm x 28mm Inboard Carbon Ceramic Matrix (CCM) Rotors with 4 Piston Opposed Forged Monoblock Calipers
Dimensions
Concept Dimensions
Length – 168.2
Width – 71.5
Height – 47.4
Front Track – 61.8
Rear Track – 59.9
Wheelbase – 101.2
Price
We're predicting MSRP pricing around $26k, but as with all Scions and the insatiable desire to option 'em out, you'll probably see pricing closer to $28k. Either way, it looks like it will be a hit.
SCION FR-S Reveal New York 2011 Video
[youtube]http://www.youtube.com/watch?v=fMk0VTBBarc[/youtube]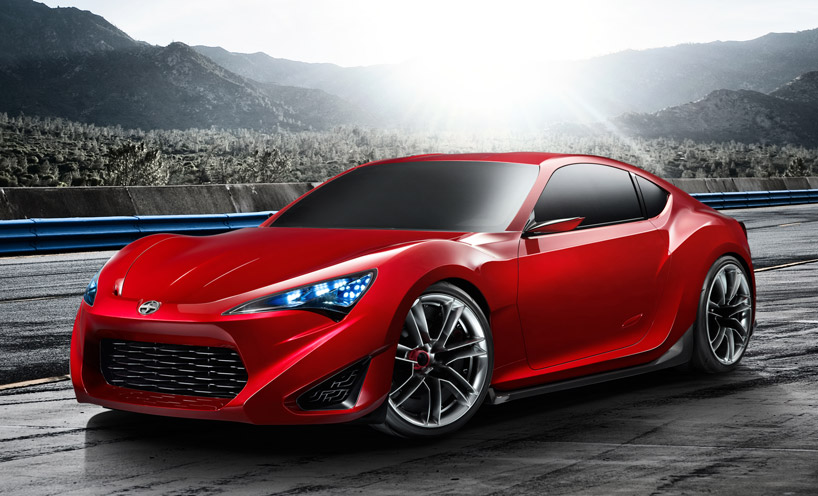 toyota scion 'FR-S' concept sports coupe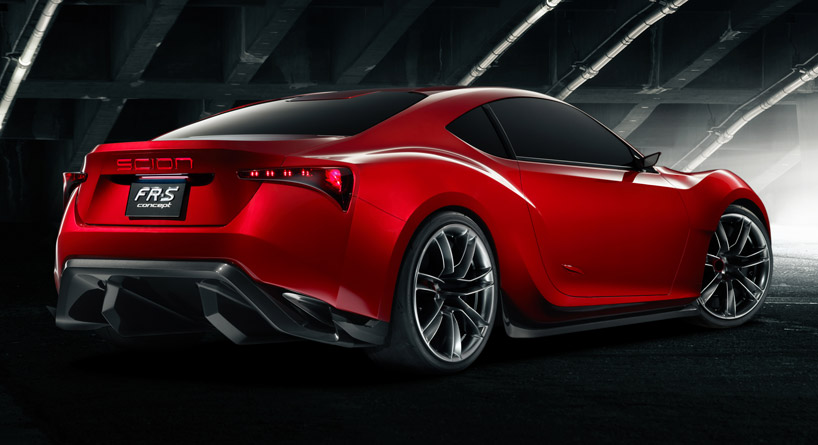 three-quarters rear view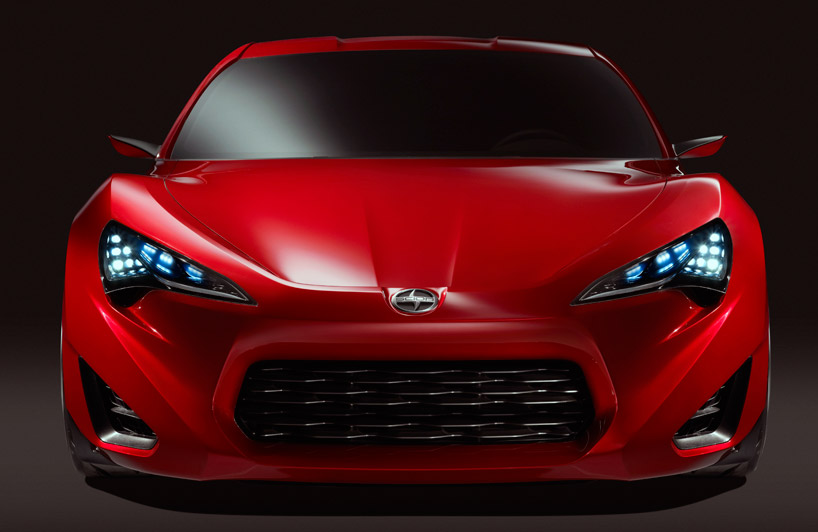 front view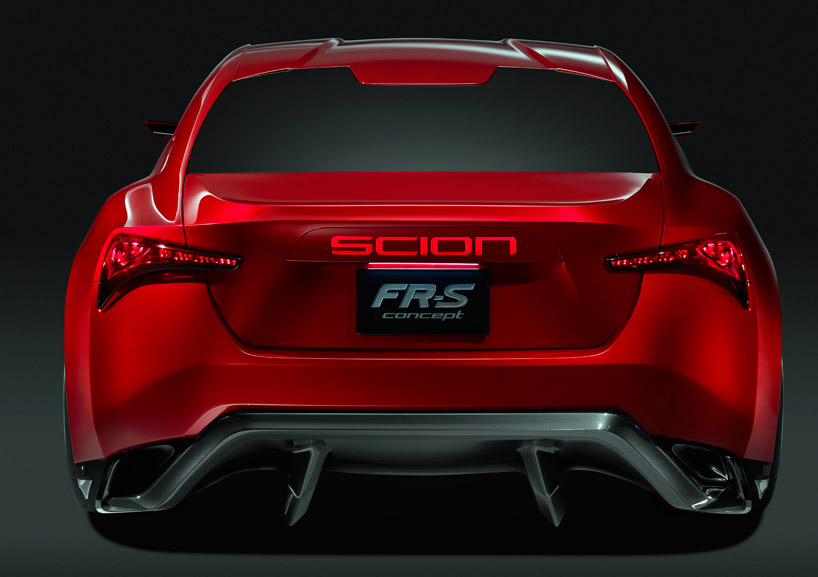 rear view


profile view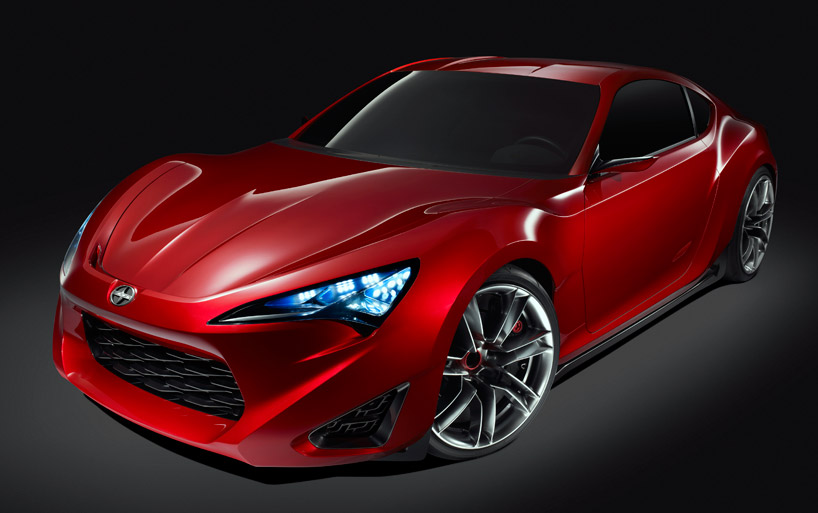 additional view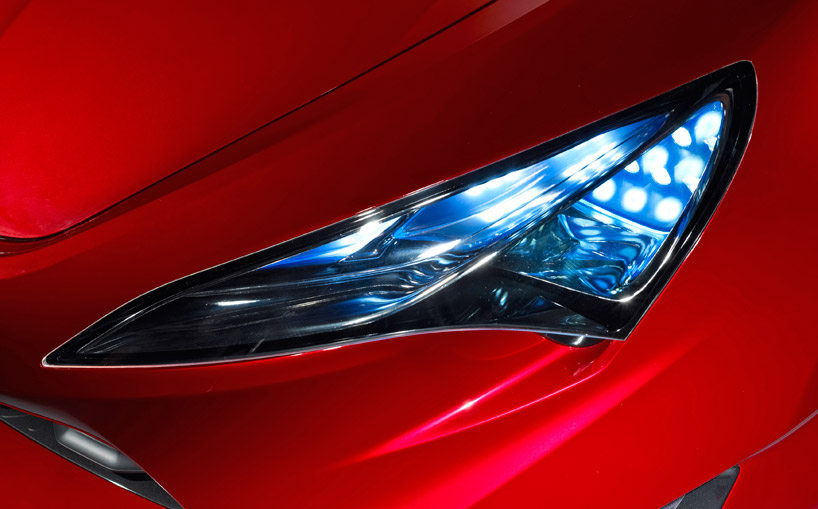 detail of headlights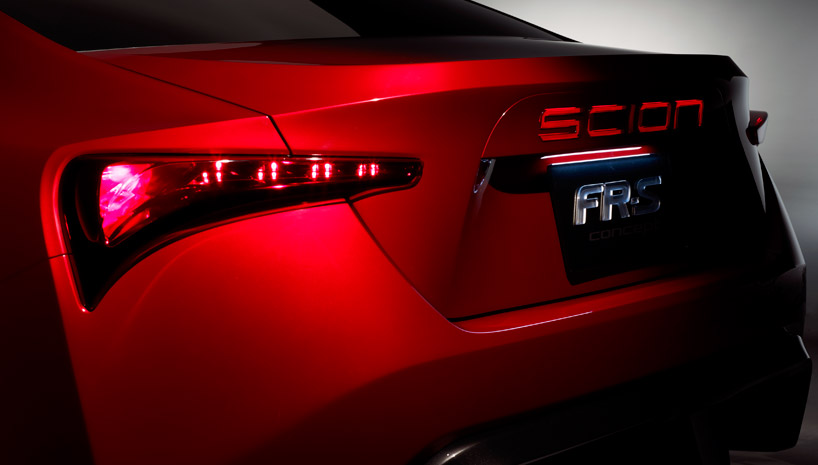 detail of taillights