5. Let's Pizza Vending Machine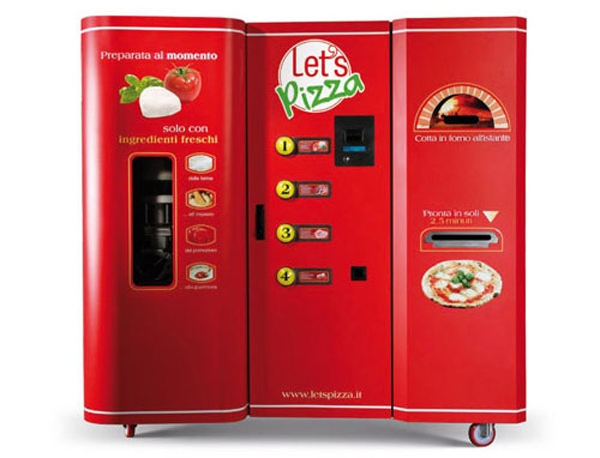 Having a 10.5'' pizza in less than three minutes…this is the concept of Netherland's A1 concepts' 'Let's Pizza'. A special machine working in UK now mixes mineral water with flour to make dough. Then a layer of tomato ketchup and cheese is added along with the toppings and you get your pizza after it is baked in an infrared oven.
[youtube]http://www.youtube.com/watch?v=j7_lxiU8eLM[/youtube]
4. Wine Vending Machines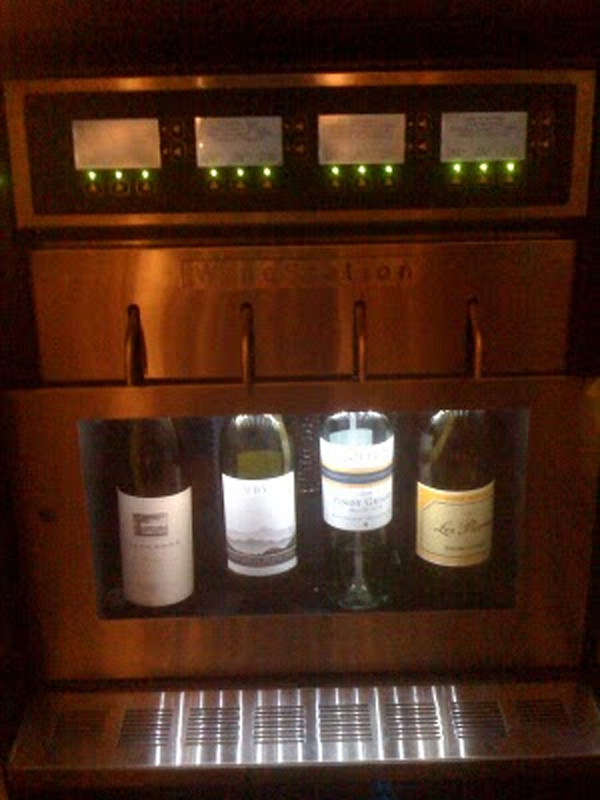 WineStations are getting popular day by day. Now you see many of them at hotels, super markets, ships and airports in U.S. WineStations hold 28 wine bottles due to Napa technology and keep the bottle chill due to thermoelectric system. Bottles remain fresh for 60days from the day it gets open as oxygen is replaced by argon gas. To dispense, you have to insert wine card (holds record for wine preference, purchase and your credit) purchased from establishment and punch the size and wine name/type from the touch panel.
[youtube]http://www.youtube.com/watch?v=y5Zd-GHMdJA[/youtube]
3. Espresso Book Vending Machine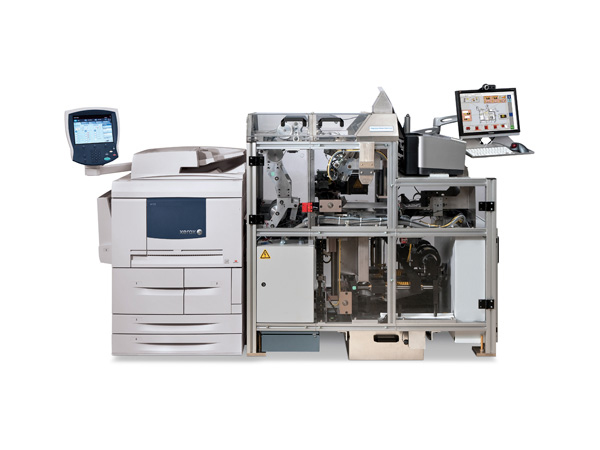 Here is an espresso book machine that has the ability to print pages (nearly 100/minute), cut extra edges, apply hot glue on the cover and bind it with the pages resulting in a complete handbook available in less than 5 minutes. A custom software by EBM known as EspressNet is used to fetch title from the traditional and self publishers. These machines could be seen at bookstores and universities in US.
[youtube]http://www.youtube.com/watch?v=Q946sfGLxm4[/youtube]
 2. Coca-Cola Freestyle Vending Machine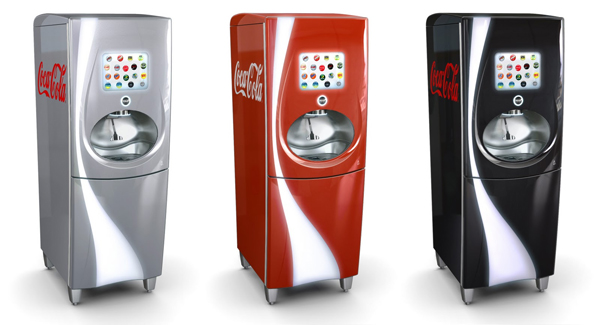 If you are tired of same old traditional drinks then you will love this invention. Coca-cola freestyle vending machine offer to select from more than 100 beverages, including diets, sodas and mineral water. There are lots more as you can get customized drinks like diet blackberry vanilla soda mixed with mineral water.
[youtube]http://www.youtube.com/watch?v=SApISZgBVKk[/youtube]