No 2. Contact Form 7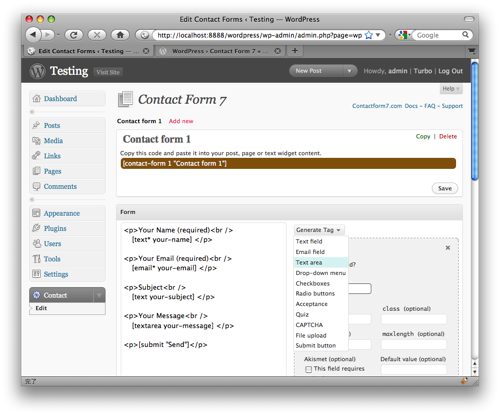 This plugin gives you the ability to add multiple contact forms to your blog with great customizability. Contact form 7 features Ajax-powered submitting, CAPTCHA and Akismet spam filtering among other numerous features. This too, is available in over 2 dozen languages.
Go here to download.
No 1. cforms II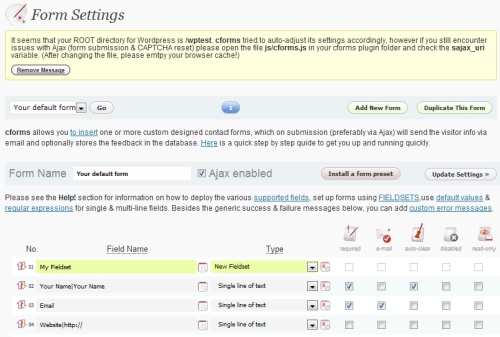 The number one contact form plugin that we have chosen is cforms II. This is an Ajax-powered plugin which lets you create multi page forms or multiple forms on one page. It also has many other features like Role Manager Support, Tell-A-Friend, Fully localization, Backup and Restore, Captcha and Q&A.
Go here to download.