8.Top Thrill Dragster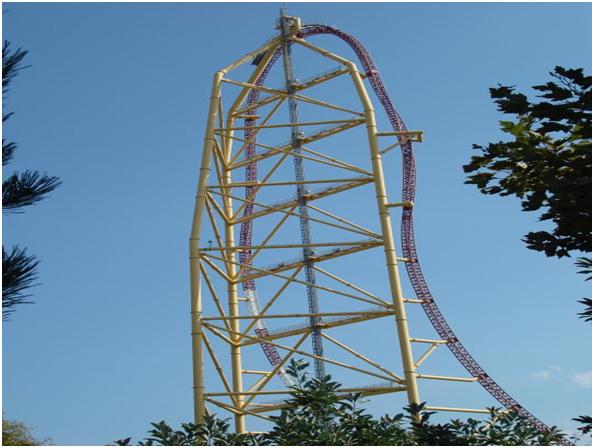 The first "Strata Coaster," measuring 400-499 feet tall. The Dragster can reach speeds up to 120mph. It stands tall at 420 feet in the air, and has a drop of 400 feet. The overall ride takes about 17 seconds. It is located at Cedar point in San dusky, Ohio US.
7.Xcelerator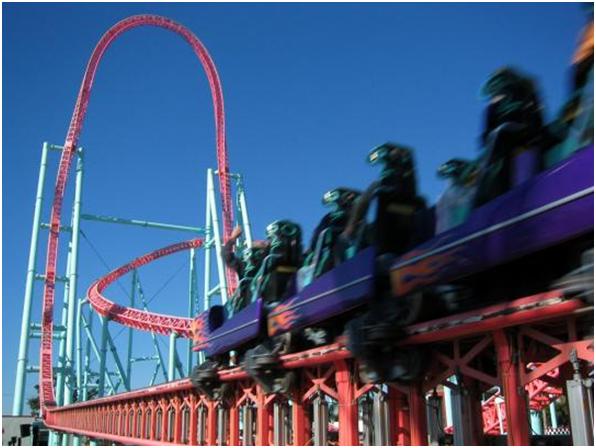 Xcelerator was first hydraulically launched coaster. Xcelerator's has a powerful hydraulic catapult motor accelerating it to over 82 mph in 1.8 seconds. The Xcelerator has the ability to reach speeds of 117 mph. Its is located at Knott's Berry Farm in Buena Park, California.