7. Bunker 42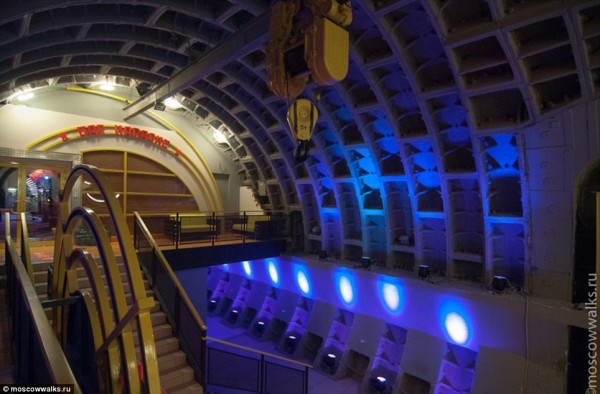 It would appear so that Russia and China are still at war, but of a different kind! Formerly known as Tagansky Protected Command Point, Bunker 42 was built in the 1950s and has been operational till 1986. It was designed to accommodate 3,000 men without a resupply for three months and covers an underground area of 7,000 square meters. However, it has been converted into a bar, club and restaurant now. There you have it, our different kind of war analogy. Its renovation is still in progress. However, it has been decided that a certain portion would be retained as a souvenir; Cold War Museum.
6. SiloHome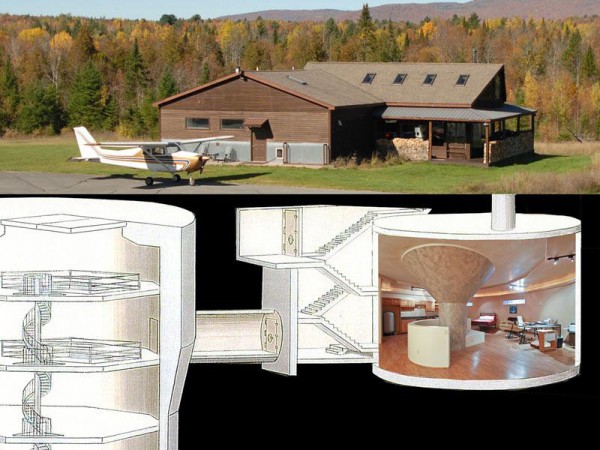 Reminders of the war are not just limited to the bunkers and bomb shelters, there are missile silos too! In the clash between superpowers, missile silos played a very important role too. Apart from that, they are excellent 'opportunities' to try out one's remodeling skills. What we have at number six on our list the SiloHome located in Saranac, New York. The silo has a depth of 56 meters below ground level, however, only the top two floors have been converted into living space. There's a wooden lodge above it and below you will find all kinds of modern equipment one may wish for!
5. Martello Tower Y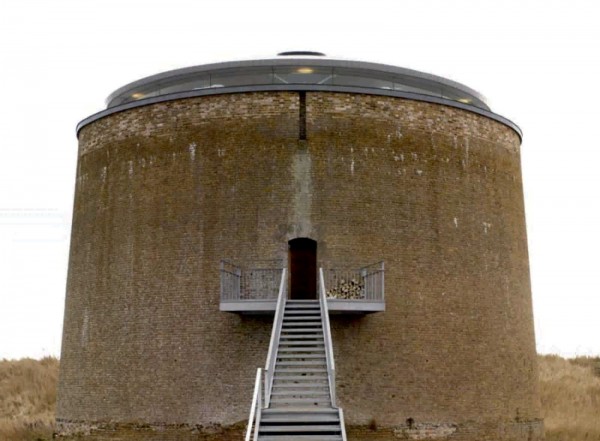 At number 5, we have a 19th century's fortified tower for you. The tower has a touch of elegance to it and is located at coast of Suffolk, England. It was declared National monument and was under the preservation of English Heritage and Suffolk Coastal District Council. An architectural firm- Billings Jackson- bought it and had it converted into a private home for the firm's owner; Duncan Jackson. However, the brickwork has been preserved and the outer walls are more or less undisturbed.
4. Tea House on Bunker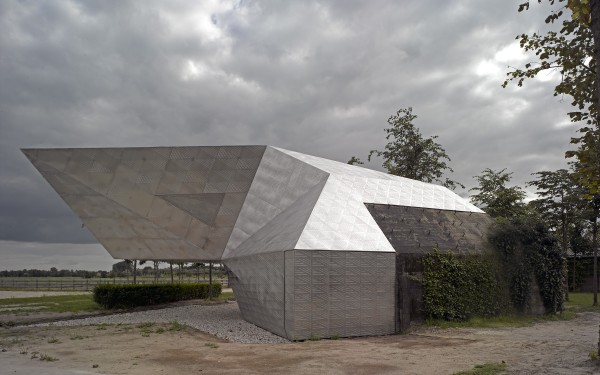 Remember the New Dutch Waterline? Yes, exactly, the number nine from our list. Well, there is another bunker in Vreeswijk, The Netherlands that has been remodeled quite beautifully and artistically. The project which was developed and implemented by UNStudio aimed at making minimal or zero changes to the bunker itself-built in 1936- and have achieved that by removable steel (stainless) installation which has given the tea house its peculiar look and style. The bunker is used as a counterweight and the actual sitting area hovers over ground at a height of two meters.