Here we have listed down the top 10 most expensive cell phones on the planet earth.
10. Nokia Lamborghini 8800 Sirocco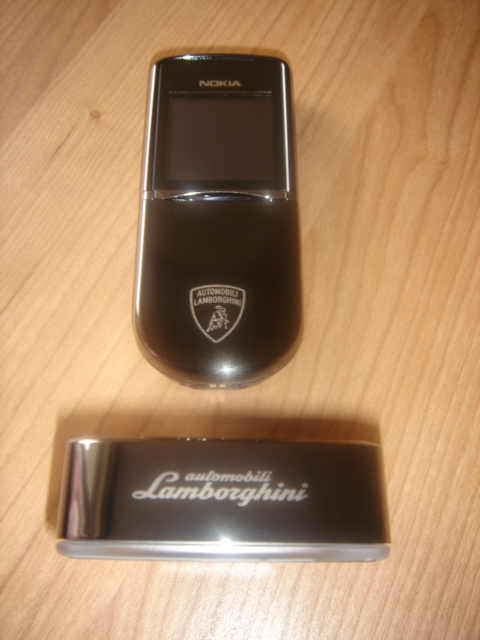 On number ten the most exclusive cell phone is filled by Nokia Lamborghini 8800 Sirocco. This is the latest edition of the Nokia 8800 shiny slider phone. This time it comes in special edition Lamborghini style. The specifications for this limited edition 8800 are the same as all of the past models. The price has not been announced by the manufacturer.
[youtube]http://www.youtube.com/watch?v=kaVfqjk0R0I[/youtube]
9. Gold Edition Nokia 8800: 2,700 USD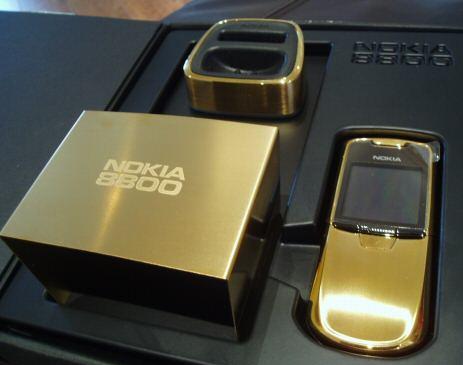 It is Gold Edition Nokia 8800 which held the position of number nine in our top ten ranking list. The amount that you need to spend if you want to have it is for about $2,700. The specification includes the TFT display with 62,000 colors, 5-mega pixel camera, MP3 player, FM radio, Bluetooth, video recording and many more.
[youtube]http://www.youtube.com/watch?v=EypSF4FINkE[/youtube]
8. Motorola V220 Special Edition: 51,800 USD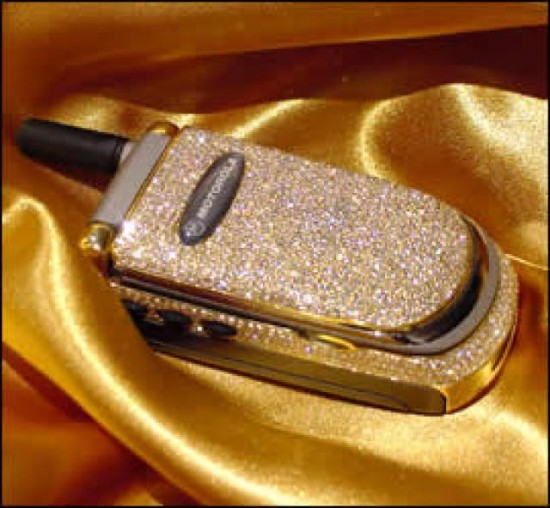 On number eight there come Motorola V220, Austrian designer Peter Aloisson, has taken a standard Motorola, studded it with 1,200 diamonds and added a keyboard inlaid with 18 carat gold. The outcome is a £28,000 handset, suitable only for footballers and film stars.