7. Courchevel International Airport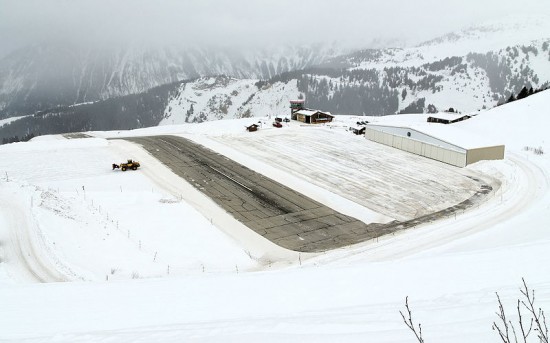 The Courchevel International Airport is a really amazing located in mid of freezing cold nucleus of the world. The runway is about 1700 feet long, but the astonishing part, it has a large hill toward the middle of the strip. The hill has an 18.5 percent grade; so much abrupt that small planes could probably gain adequate thrust just by rolling down it with no engines running to safely glide off the edge.
[youtube]http://www.youtube.com/watch?v=XF2uS9WdxrY[/youtube]
6. Congonhas Airport
Sao Paulo, Brazil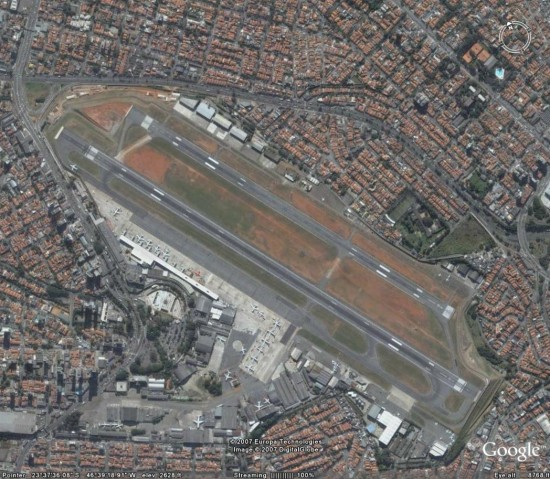 Most major cities have an airport, but rarely are they built just 5 miles from the city center, especially in metropolises like Sao Paulo. Congonhas' close proximity to downtown can be attributed in part to the fact that it was completed in 1936, with the city experiencing rapid development in the following decades.
[youtube]http://www.youtube.com/watch?v=_mrJgr-4K0M[/youtube]
5. Ice Runway
Antarctica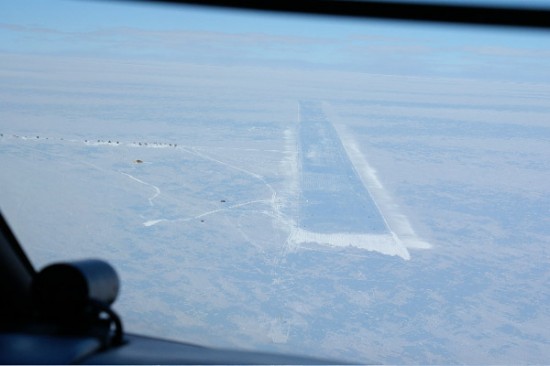 The Ice Runway is one of three most important airstrips used to drag provisions and researchers to Antarctica's McMurdo Station. As the name suggest, the whole runway is unpaved, just long stretches of ice and snow that are scrupulously groomed.
The Runway is quite decent when it comes to meet the requirements of space, any size of jet or jumbo jet can land with great ease, the only risk that most of the times arises that the weight of the aircraft and cargo doesn't bust the ice or get the plane stuck in soft snow. Rest the runway is quite good to land when it comes to meet the requirement challenges for super sized aircrafts.
[youtube]http://www.youtube.com/watch?v=exR0-NSsM44[/youtube]
4. Don Mueang International Airport
Bangkok, Thailand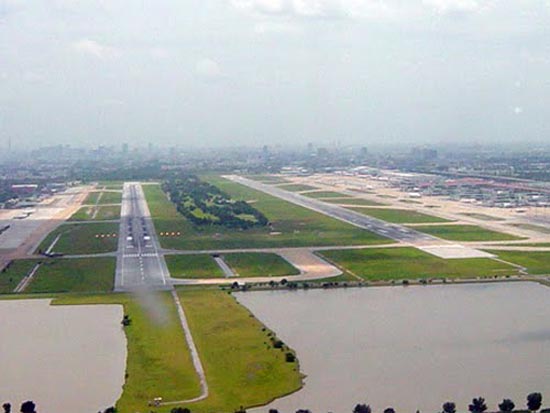 The Don Mueang International Airport was once the largest airport in Thailand and the 18th busiest on Earth, Don Mueang has been replaced as Thailand's primary passenger airport by the newer Suvarnabhumi Airport.  While existing plans are for Don Mueang to persist as a cargo, charter flight, and military air strip, domestic profitable flights on Thai Airways, Nok Air, and One Two Go Airlines are expected to be shifted to Suvarnabhumi as the new airport expands and can handle greater passenger volume.
[youtube]http://www.youtube.com/watch?v=l9LPM9bik-E[/youtube]