No. 7 2011 SLS AMG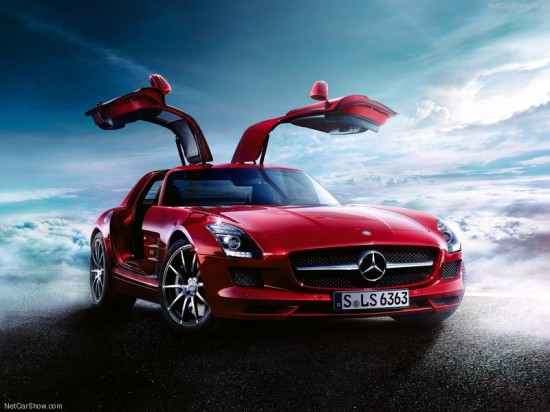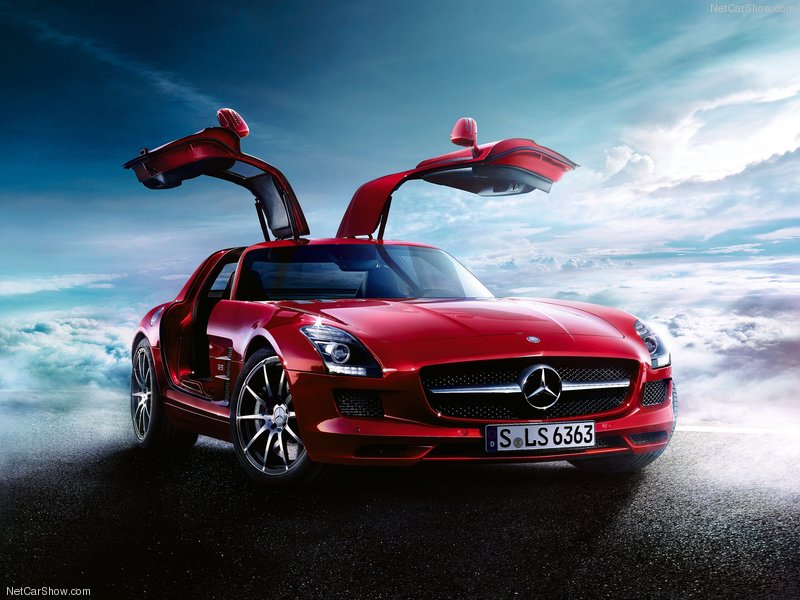 Aluminum framed, retro-grand tourer is the latest modeled SLS AMG "Gullwing" manufactured in the year 2011. The car is the very first to be completely designed in-house by AMG, Mercedes' own high-performance unit. The specifications includes a highly tuned 6.2 liter V8 engine that puts out 575 hp, and the transmission is a 7-speed dual-clutch semiautomatic.
[youtube]http://www.youtube.com/watch?v=-cyf3qUnAkM[/youtube]
No. 6 1983 190E Cosworth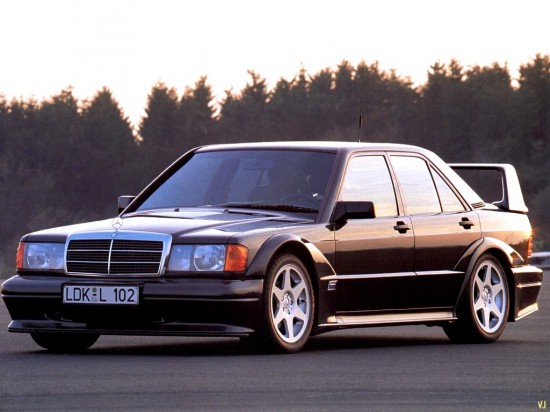 The Cosworth was built to race in off-road rallies the Cosworth 190E was put out of the running by Audi's innovative Quattro all-wheel drive system.
[youtube]http://www.youtube.com/watch?v=oF4GTT8CcL0[/youtube]
The 1983-1988 Mercedes-Benz 190E 2.3-16 was a somewhat unexpected edition of Mercedes' entry-level W201 compact sedan — a "factory hot rod" to counter the sportiest small BMWs and to win some business back from aftermarket concerns that had been cashing in by turning ordinary Mercedes into high-performance "sports sedans."
No. 5 1937 540 K Special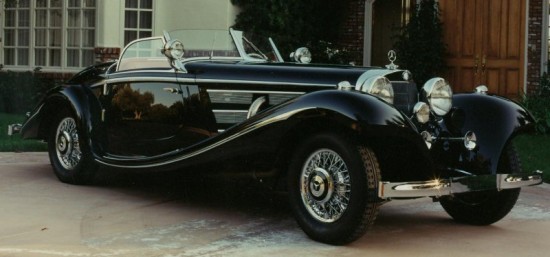 The 540 K was known with the name "Special" for the reason why to name it after the word "Special" lies in its date of production. A car having 180 horsepower and a supercharged engine in the 1930s, it needed to be incredibly special. The 540 Kompressor Special was just that car, and placed the benchmark for the horsepower race of the first half of the 20th century. The Special Roadster, with its gigantic framework and sweeping scallop-edged fenders, attributed a haughtily long hood with a small windscreen and a very fixed cabin. There was an elegant, flowing, pointed tail and a price tag that was uniformly tremendous as the car.
[youtube]http://www.youtube.com/watch?v=z6KTo_MVSOc[/youtube]
No. 4 2010 E63 AMG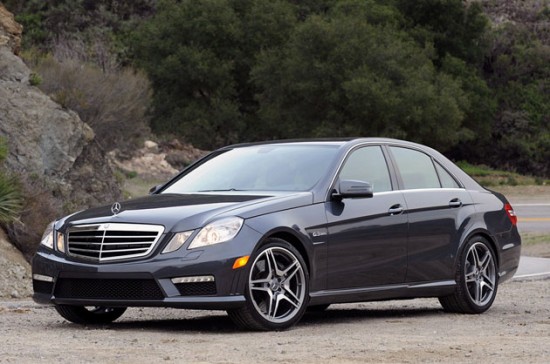 The 2010 E63 AMG is the most successful and perfect all purpose sedans in the world ever built. The car is every bit your typical E-Class Mercedes to 90% of spectator, but those that are automotively prone will notice the 20-inch AMG rims, flared body kit and a growl that will wake the neighbors each morning.
[youtube]http://www.youtube.com/watch?v=Gk61Y0SDh7s[/youtube]