Creativity has no limits and bounds. You can go with any work you like but all you require is determination and will power. We have got some thing exciting for you, for all guns and ammo lovers there is something you would love to appreciate and create. A Youtuber made this awesome engineering work and showed his creativity to public. All he used is a 20 ounce soda bottle, Airsoft BB's, a brake line for car, blow gun component and a air compressor.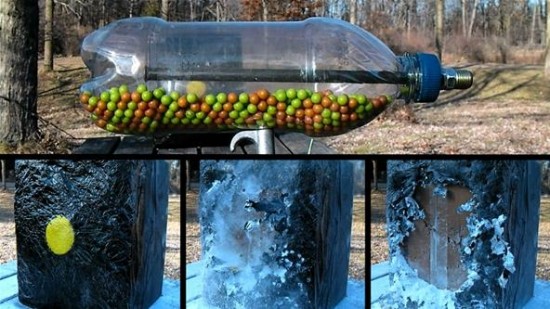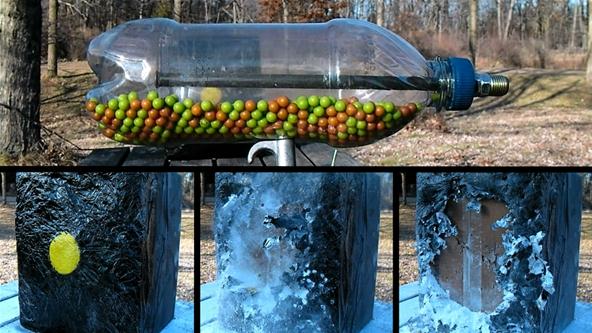 Now the great part of this engineering is that its simple easy to make, durable and effective against target. Now to make this sweet Uzi with you own hand all you need is a little creative mind and a cost of $15 (for required material) So in short it is a well shooting gun in all just $15.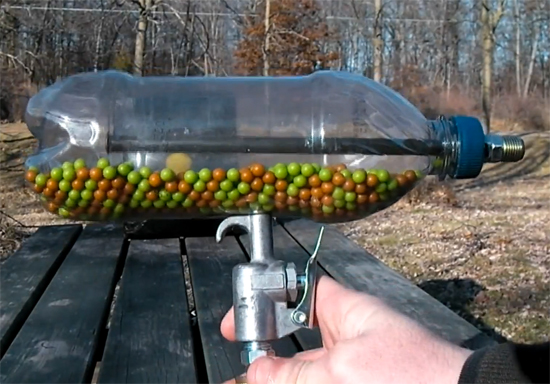 Now this fellow YouTuber Nighthawkinlight explained every step in his video. Do try this but be sure not to harm any one as it contains intense pressure and can hit hard the object or target you shoot on.
Here is the video explaining every part and step! Have good shooting!