Technology is now part of everyday life for the vast majority of people. We live in a world that relies on technology and we use it both in the workplace and at home. There are some technologies that have revolutionised the world and they are some that we definitely couldn't live without. These are technological inventions that people rely on and need and here we look at the top three.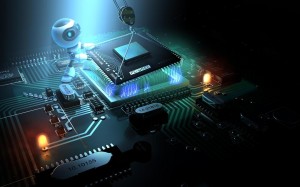 The Internet
We begin our list with wireless internet and high speed internet access. This technology has come on leaps and bounds since the old-school days of internet dial-up and more recently the world has seen the development of mobile internet technology with the first 4G network introduced in 2012.
There is continuing development in the field of internet access as companies compete to provide the most reliable and fast internet access available. This is certainly one type of technology that most of us couldn't live without because it provides a wealth of information and services at your fingertips. There is a big industrial reliance on broadband and internet services too and most businesses use them in one shape or form. This has led many companies to compete for customers, with Virgin Media one example of a brand which offers fast and reliable internet access via their varied broadband services.
Anti-virus software
Anti-Virus software is another invention that has revolutionised the technological era. Anti-Virus software provides much needed protection against many forms of spyware and malware as these computer viruses can damage the working of a computer and cause it to run at a much slower pace.
It is not only personal computers that are at risk but many workplace networks can also fall victim to viruses and it is important to have the proper protection. Anti-Virus software goes some way to protecting computers against malicious attacks from spyware and malware.
The Cloud
Cloud storage is another great invention. Cloud storage allows you to digitally store music, pictures documents and other files and is a great way to back-up important files virtually.
It also allows you to share files between computers, laptops and even mobile handsets. There are many great forms of cloud storage available to users of the internet and while it is a relatively new addition to the technological world is has already proved its worth with plenty of people singing up for the services. In the business world, Cloud storage can even help companies go paperfree to offer them an eco-friendly and reliable solution to the problems associated with storing sensitive data securely.