It's only facts, when you design a cake to be made for you, you expect the person doing all the baking to make it look exactly like you've requested. The six-year-old boy was looking to be delighted with the results of dream cake when he sketched it out on paper. The Star Wars-theme cake that obviously took a large amount of time to design as there was much detail. There were characters on the top along with candy canes, and cookies around the sides.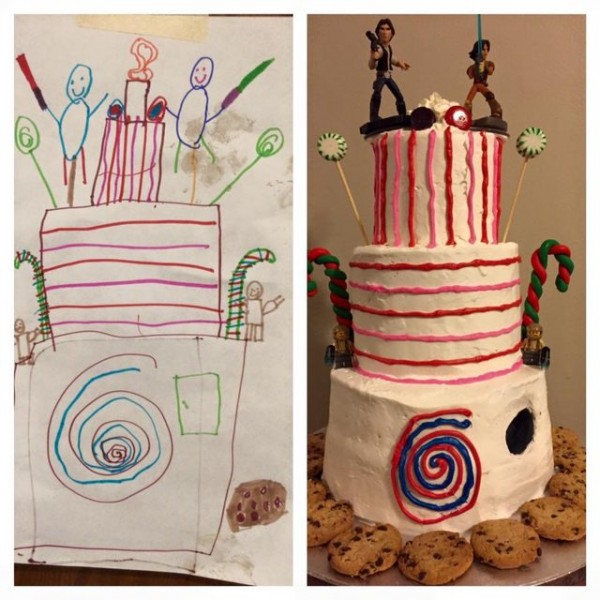 The baker who took on the job seems to be very keen on taking instructions. The result is a faithful product of the young designer's wobbly sketch, down to the last lollipop. The image of the drawing by the six-year-old and the finished caked were shared on redditor by the baker's husband, user MarryHumpsRowdy. The photos which were placed side-by-side were captioned: "My wife made a cake exactly how her six-year-old client imagined it."
As far as I know, the baker did a pretty good job for her client.