The announcement made at the Geneva Motor Show this year of a Carbon Fiber body for the new 4C coupe, Alfa Romeo, has been dropped as anticipated.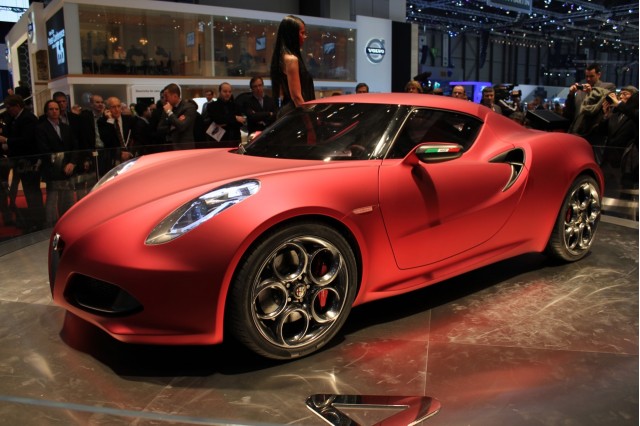 The body will now be made of SMC (Sheet Molding Composite). It is a glass-fiber reinforced polyester sheet material which, like carbon fiber, is light and rigid. Therefore, the difference of weight will not be much between the production car and the concept.
According to Alfa, the car will look identical to its concept, which is very much a welcoming thing as many found its design extremely appealing. Due to the combination of turbo 1.75-liter four-pot and the very light 900-kg weight, the Alfa Romeo will have 230 of hp. Moreover, it is going to be a mid-engine platform and a rear wheel drive.