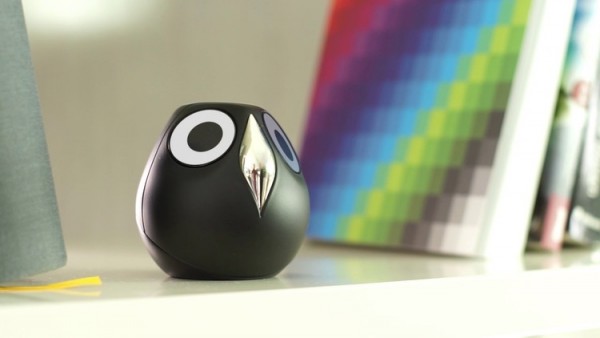 Owls are able to see almost everything in their present environment as a result of being able to turn their heads 270 degrees. A French designer created an interactive home monitoring system using the wise bird's image. The cute owl-like surveillance camera named Ulo is able to connect to a mobile phone and it communicates with eye expressions.
[youtube]https://www.youtube.com/watch?v=aRePLDMlUtk[/youtube]
Inventor and designer of the gadget, Vivien Muller, said, "Eye expressions are an efficient, natural and universal way to connect instantly with Ulo. No logos or icons are displayed on the screens, but you instantly know what Ulo has in mind."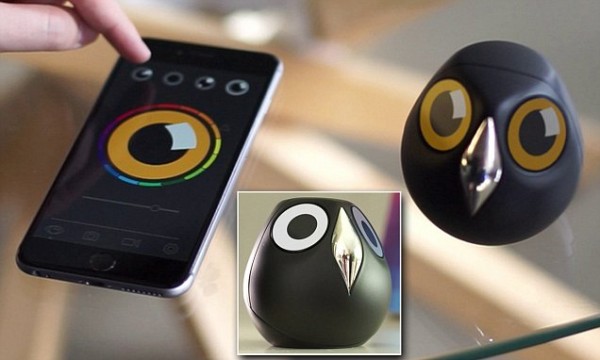 The beak of the device features a two-way mirror, and it covers Ulo's night-vision equipped camera and built-in motion sensor. Its eyes are two large LCD screens that are used to express what it is thinking and what it would like to tell you. Characteristics such as the colour, shape, and size of Ulo's eyes can be customized through the company's website and mobile app.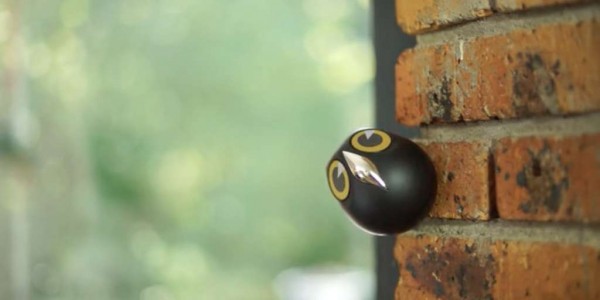 One of the expressions of the Ulo is sleepy, which means that the battery is low and at under 10 per cent. When a picture is taken from the app, it will blink; and when something is moving, its eyes will follow the object. If someone happens to be watching a live video stream, it will squint to get a better look. The Ulo can be used outside within reasonable temperatures of 14 degrees Fahrenheit to 122 degrees Fahrenheit as it is waterproof.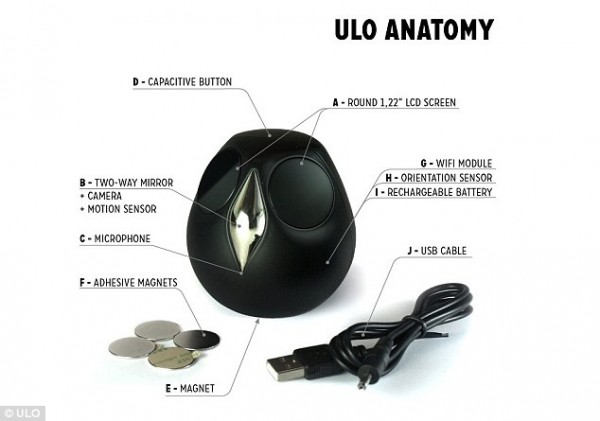 By giving Ulo a soft tap on the forehead, the camera is activated. The rechargeable battery will last up to a week. If there is no Wi-Fi, the Alert Mode can be activated with a simply double tap on its forehead. Every moment will be recorded into an animated gif and sent to your email once the smartphone leaves the network. Once back in a Wi-Fi network, alert mod will then disengage.
"It is a very simple way to check what is going on in another room or when you're away," said Muller. "Ulo streams directly using video and audio on a secure webpage or mobile apps. This feature is perfect to use Ulo as a baby cam."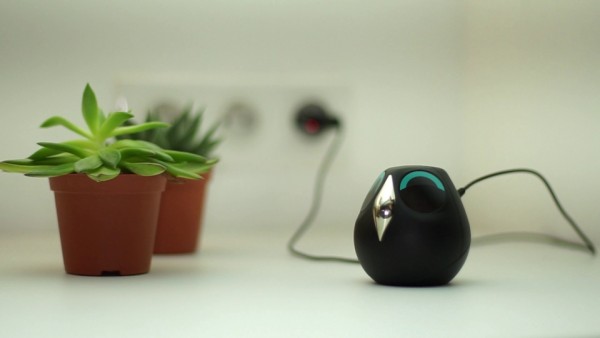 Other cool features and expressions of the Ulo are showing a grumpy face when it starts raining outside, and a happy face when there is a birthday on your calendar. If there is too much pollen in the air, Ulo's eyes will turn red.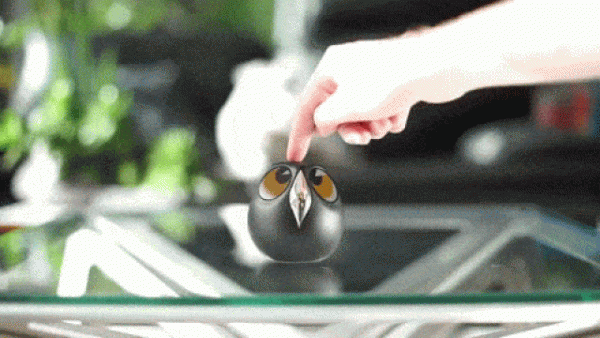 The device's Kickstarter campaign was able to raise over $1.5 million. Units of the camera, priced at $110 (£72) are expected to ship to backers in the beginning of November 2016.