PressReader has emerged recently as a newspaper app that offers hundreds of newspapers daily at your fingertips. Dubbed as an alternative to print newspapers, PressReader seems to have landed at the right time in the market as large news companies are shifting their focus from print to digital media ( Newsweek is an example). We decided to review the application and see how good it is. For those of you who dont know, PressReader is available on multiple platforms including Android and iOS. Run by NewspaperDirect, it provides access to a  Phenomenal 2300 newspapers from 92 countries in 48 languages. You can find newspapers using a user-friendly gallery where newspapers have been sorted on the basis of Language and Country.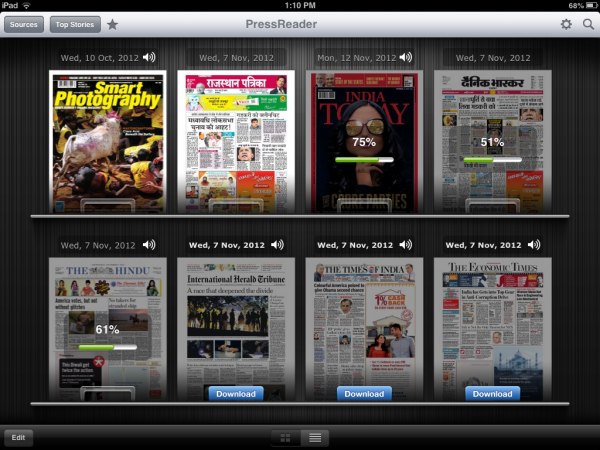 Once you have chosen the newspapers you want to read everyday, You can simply use the suscribe option to get the daily editions of each newspapers downloaded onto your device as they arrive, automatically. When it comes to the actual reading experience, there are two sides to it.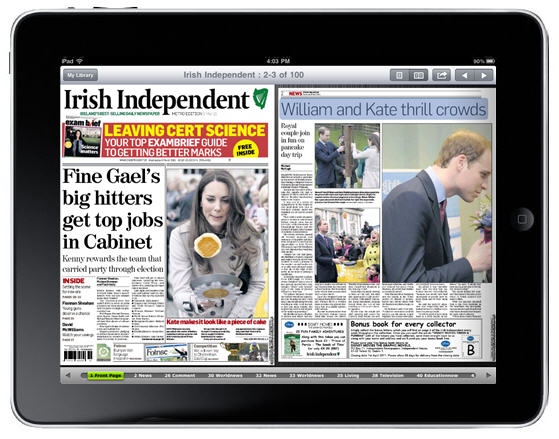 On the positive side, the news browsing is very convenient and the app offers many ways to read the news. You can either zoom onto an individual news and read it or you can tap on the particular news and it shows the news in form of text view which is infact better than zooming onto a news directly. The print form of the daily edition of the newspaper is also preseved and you can experience the newspaper as it was published in print. However, the app requires constant panning and scrolling to read a news which we found a bit inconvenient. Moreover, Comics don't zoom well. There's a slight delay in flipping pages.
In a nutshell, its a great application that offers a lot to people who are even remotely interested in news and daily happenings of the world. You can give the app a try by downloading 7 editions of any newspaper without paying a dime. If you decide to continue, each issue costs around 99 cents and Unlimited access comes at a price of 29.95$ per month. Give it a try at Pressreader.com and tell us about your experience!