Microsoft has been on a media blitz recently, promoting its Xbox Series X (and lower-grade Series S) game console. The company says the device will usher in a new era of home gaming. However, ahead of the Xbox Series X launch in November, the Nvidia RTX 30 Series GPUs will launch and Microsoft's console will be instantly obsolete.
The new Nvidia 3000 Series launches September 17, 2020, and is promising big things. While the RTX 3090 is the leader of the pack with 8K/60fps capabilities and a $1,499 price tag, it's the GeForce RTX 3080 and 3070 that stand out. These GPUs promise to deliver 4K abilities and significant performance gains over what the Xbox Series X is capable of.
In fact, as 4K displays become more prominent, the GeForce RTX 3080 and RTX 3070 arrive at a good time. New Nvidia 3000 series silicon will standardize 4K gaming for most users who are switching to higher resolution screens.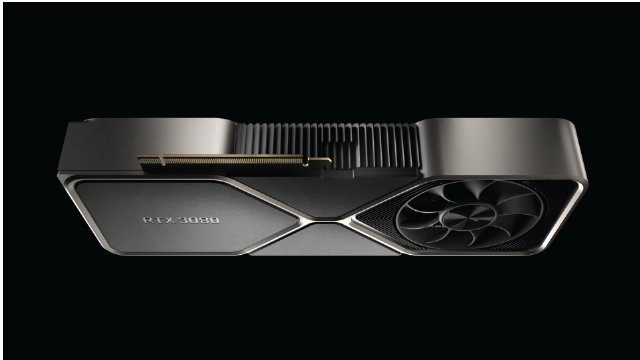 Shifting Dynamics of the Console Market
For Microsoft, the pitch is simple. Xbox Series X is the most powerful gaming console ever, and it will cost $499. As always, the company is leaning heavily on the fact most consumers want simplicity. They want to be able to turn on a machine, pick up a controller, and play their favorite games. It will also ship with Xbox GamePass. PC gamers can tap into this subscription service to access games for a monthly fee.
Consoles have had a basic recipe for success that has served the market for decades. PCs always provide more gaming power, but most users don't want to pay huge sums for a gaming rig. They also don't want to get bogged down by more complexity in controls. Consoles offer a nice balance between performance, comfort, and affordability.
As we head to the ninth generation of consoles, there are some problems with this formula. Specifically, PC gaming technology is becoming increasingly compact and price competitive. In other words, it's now possible to get high-end PC technology in console-style hardware at an affordable price.
PC Gaming Tech Can Replace Consoles
It's taken a while to get there, but in recent years improvements in PC gaming tech make it clear consoles are under threat.
While the RTX 3080 delivers guaranteed 4K performance for $699, it's hard to ignore the RTX 3070 for $499. Yes, that's the same price as the Xbox Series X, but Nvidia's baby GPU bests Microsoft's "next-gen" console in almost every metric. Sure, 4k/60fps will depend heavily on system requirements at this level, but the RTX 3070 will easily provide 1440p/60fps gameplay.
You may already know the Xbox Series X promises 4K/60fps thanks to Microsoft tweaking AMD's RDNA 2 chipset. However, the Nvidia's GPU promises more power than the 12 TFlops of the Series X. IN fact, the Nvidia 3070 has over 14 teraflops at its disposal.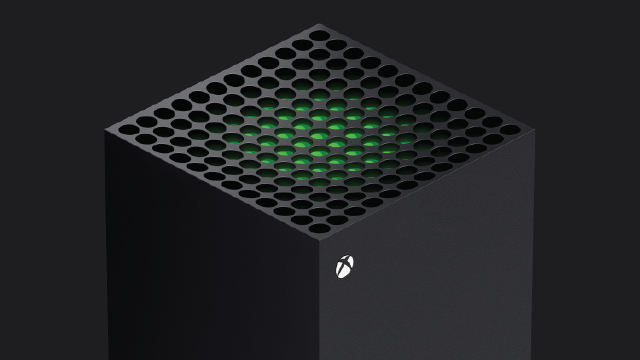 Is This the End of the Console Era?
That's the multi-billion-dollar question, and the answer is probably no. Or at least, the console market will remain the go-to for many consumers during the coming years. It's still hard to argue against the convenience of a console for someone who may not really care about the finer details of performance.
When discussing PC gaming, it is always with the caveat of cost. Nvidia has done a fantastic job creating an Xbox Series X-killing GPU (both the Nvidia 3080 and RTX 3070), but that's only part of the puzzle. Customers still need to build a gaming rig capable of getting the most from the GPU, which would not come cheap.
Theoretically, the cheapest viable rig to see the benefits of Nvidia's chips would cost $1,000. These days, that rig could fit into a console-size body, but there's clearly a price difference between consoles and PC gaming that means Microsoft will remain safe for now. But make no mistake, Nvidia's GPUs make the technology Microsoft is boasting about in the Xbox Series X seem instantly obsolete.
What About Sony and the PlayStation 5?
There's an elephant in the room I have been ignoring. Microsoft may be relatively safe from the Xbox Series X-beating tech Nvidia is creating, but the company is on less secure ground against Sony. That's because the Japanese company will launch the PlayStation 5 (PS5) at the same time as the Series X.
Interestingly, the PS5 also pales in comparison to the Nvidia RTX 30 GPUs, while it is even less powerful than the Xbox Series X. However, Sony is heading into the next generation of consoles on winning ground.
The PS4 dominated the Xbox One through the eighth generation. In fact, it was not even a competition, becoming one of the clearest hardware victories we have ever seen in the gaming market. There's little reason to doubt Sony won't continue this hot streak with the PS5.
Certainly, the signs are there that the PS5 will beat Xbox Series X in terms of sales. Firstly, many markets around the world still favor the PlayStation brand over Xbox. If those markets stay loyal, Microsoft won't compete just from sales in the United States and the United Kingdom (where Xbox leads).
Another clear issue is Microsoft is heading into the next era of home gaming without stellar first-party exclusives. In many ways, the success of a console is defined by what exclusive games it delivers. People can play games like Watch Dogs Legion, Call of Duty, and Fortnite on both consoles. It's the exclusive games that entice customers.
Sony has far more games that will only be available on PlayStation and nowhere else. Microsoft has few titles that jump out at launch, especially with Halo Infinite delayed until 2021. More importantly, the term "Xbox exclusive" doesn't really exist anymore. Microsoft's main titles, from Halo to Forza, and from Fable to Gears for War, all now get a simultaneous release on PC.
No longer do people need to buy an Xbox to get to play Microsoft's admittedly stellar stable of exclusive properties. Instead, they can do it on PC, and ultimately as technology becomes more affordable in the PC gaming market, that could spell the end for Xbox over the long term.