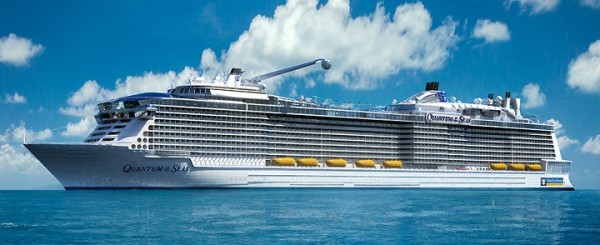 Vacations are simply the best times for you to spend time with your loved ones going on adventures and having fun. The Royal Caribbean International cruise line is set to raise the bar on luxury cruises with a new cruise line called the Quantum of the Seas, that is expected to start cruising November of this year. Expected to be one of the most modern ships around, it weighs 168 tons and will include high-tech items such as high speed internet, projections and even robots.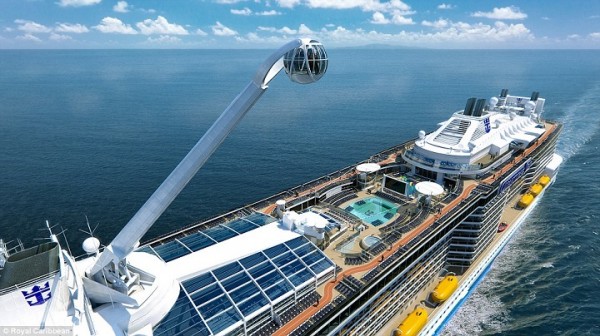 The futuristic experience on the Quantum of the Seas will begin even before you board the ship as customers are allowed to make reservations via internet on the official Royal Caribbean International website to save time.
Each windowless cabin features USB ports and projectors that will display the external landscape on monitors as a kind of "virtual tunnel". One of the bars in the vessel, "The Bionic Bar" features a robot-barman that allows passengers to make their orders through tablets laid out on the tables and watch the robot prepare the drinks for them. In addition, there are game rooms with access to Xbox Live, a skydiving stimulator and a small capsule that rises 90 meters above sea level, offering a 360 degree view of the sea. You can also ride the waves like the ship, with a surf board simulator.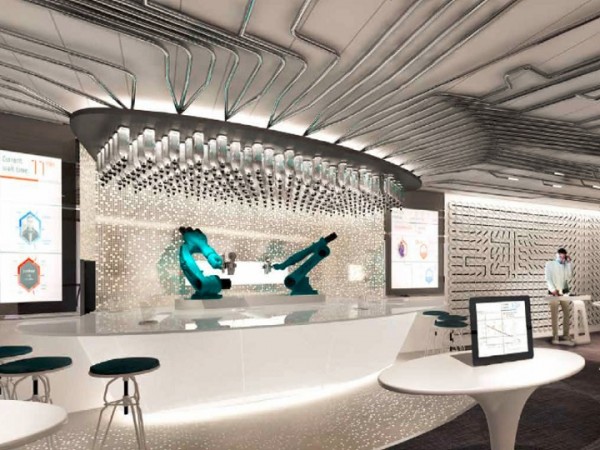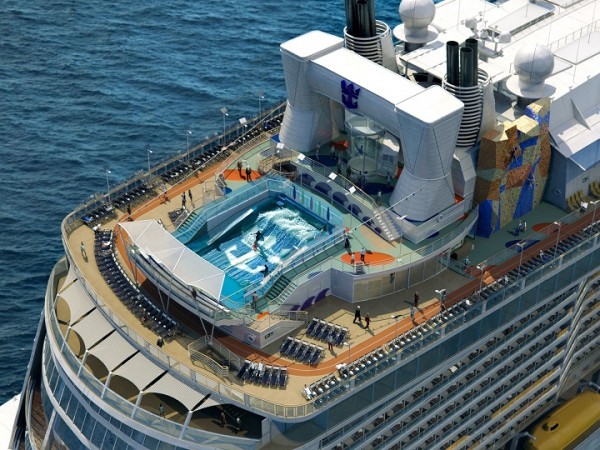 The entire Quantum of the Seas crew has tablets with high speed internet in all its extensions and a more efficient power consumption. These tablets have applications designed specially for the ship. The entertainment centre is said to be the largest on any ship in the world as it boasts a multiplex called "SeaPlex" that features a basketball court, a skating rink, bumper cars and a circus school that teaches the basic movements of a trapeze artist, and presentation salons that displays "virtual concerts" on large screens for cruisers to enjoy.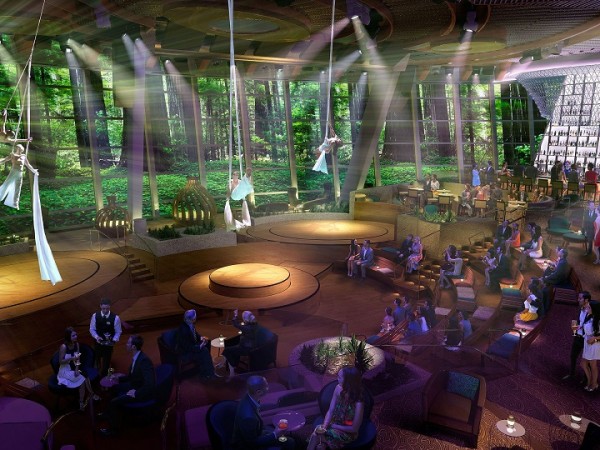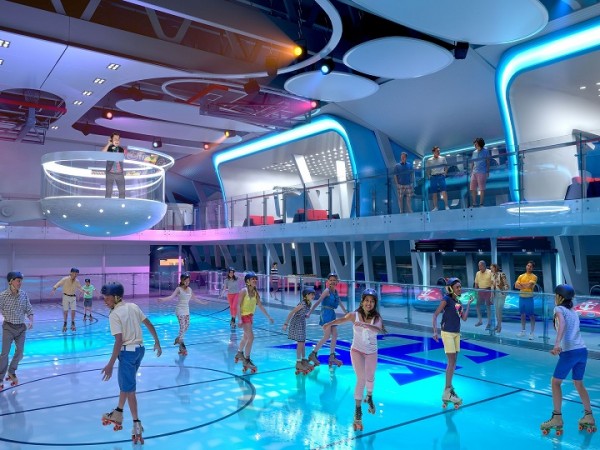 The Quantum of the Seas has 18 floors and a capacity for 4180 people. In addition to start cruising in this year November, it will go through the Caribbean and China in the 2014-2015 season.