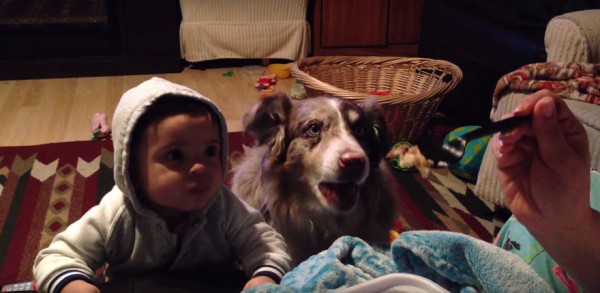 Dogs always make a great addition to the family, especially when there are kids around. Not only are they great to play with but they are great for your children to grow up with as it motivates them to be responsible and to learn the very things that they will need to learn as they grow. This family was able to experience this type of effect when their dog was able to say 'mama', indirectly giving the little baby of the household a little extra push to learn how to say it himself.
[youtube]https://www.youtube.com/watch?v=SDITnePmBGQ[/youtube]
As she was offering some tasty food, a mom in Utah was trying to teach her baby boy to say "mama". The little nipper was however upstaged by Patch, a talented dog who was able to say it instead of the kid! In a video that was uploaded to Youtube by user named Sam Giovanini, at one point the little boy seems to try to get the dog to pipe down as he seeks to attract the full attention of his mom.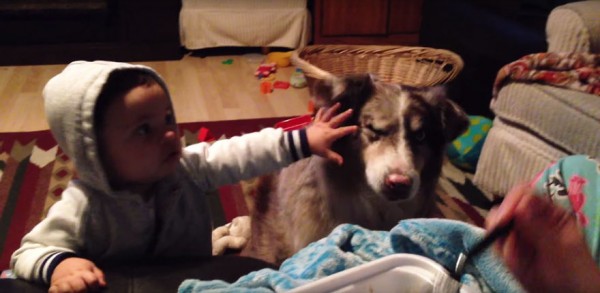 After seeing the video, many viewers were concerned that Patch, an Australian Shepherd, didn't get a rewarding treat for his effort and a video showing that he was rewarded was later uploaded by the same user.
[youtube]https://www.youtube.com/watch?v=9B6LrypcuyI[/youtube]
The family expressed that Patch is a very talented dog and being able to see him speak was just a tip of the ice berg. Patch was able to help the grandmother of the little boy to recover when she suffered brain injury from a car accident. He was there to alert the family to any seizures that she might have as a result of her injury.