Mimbo an iPhone robot which is an interesting catch for the robotic lovers. The little Mimbo mimics what ever you do with your eyes and mouth. Mimbo is a tiny robot which replicates your movements by its eyes and a mouth. These two things in the whole face is represented on iPhone screen, its remaining face and body is made by a card board, which gives it shape to look more or less like a robot.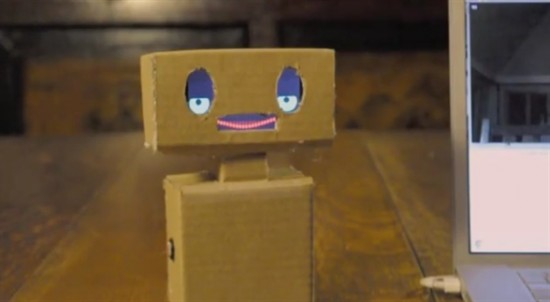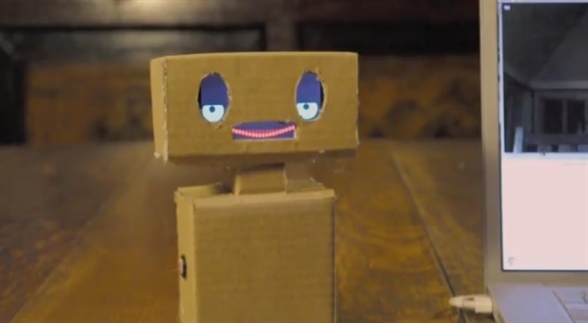 So what the Mimbo does is that it actually copies or reflects your facial expressions. You should be knowing a little of some basic programming like TouchOSC interface and FaceOSC. You can create your own Mimbo bot and try it with yourself to look how your emotions really look like on a robot!
Check the video how Mimbo captures the facial movements via a camera and then make them appear on his face in the similar way.