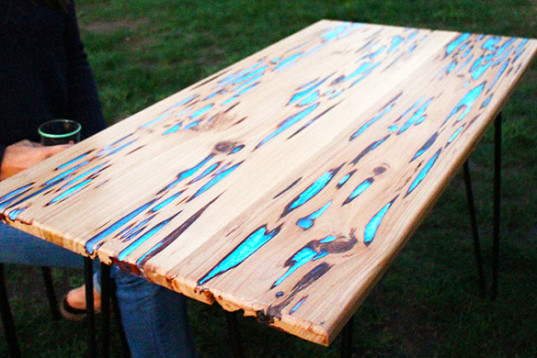 Sometimes you can brighten up your home without having to purchase decor from stores, with your own DIY project. If you are looking to brighten up your home, you can try out this brilliant glow-in-the-dark infilled wooden table. On Instructables an instructor named Mike Warren shared his concept to making your own eye-catching piece of furniture that gains power by sitting in the sun and afterwards emits a stunning glow when night falls.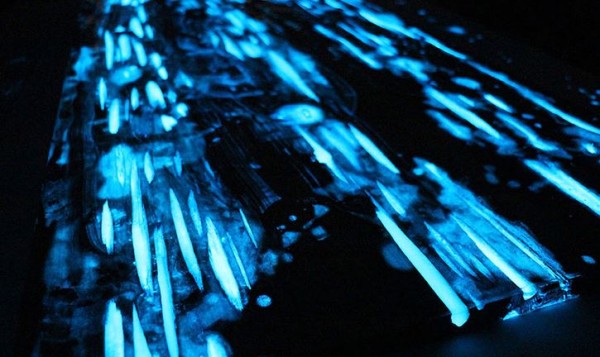 Things you will need include: a rugged piece of wood, resin, photoluminescent powder and some tools to work with.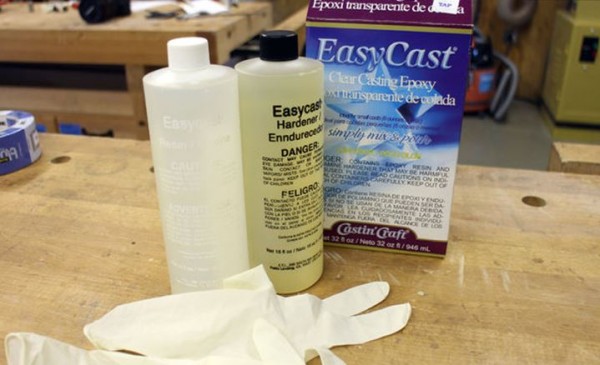 First off, you will have to lay out your rugged wood. Mike uses pecky cypress, which is naturally damaged by a fungii that causes cavities. He also adds that any type of rugged timber will do. To get off most of the rugged areas, clean the cavities and sand the wood until it's completely clean and dust free.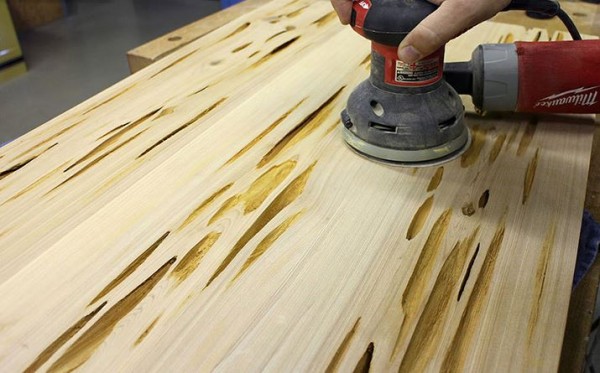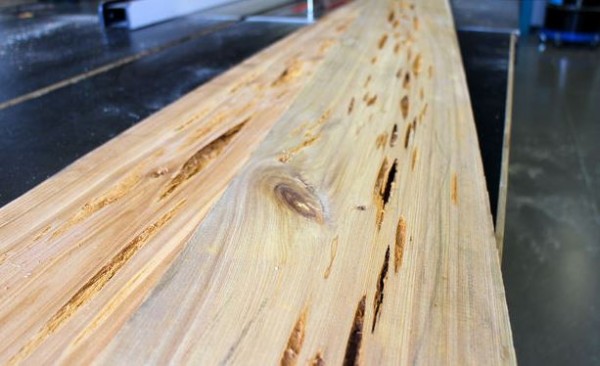 Afterwards create a mixture of clear casting resin, its catalyst and glow-in-the-dark powder, which is available in a wide range of colors. Mike however used blue for his tutorial. Next, take the coloured resin and pour it into the cavities. Allow it dry completely overnight.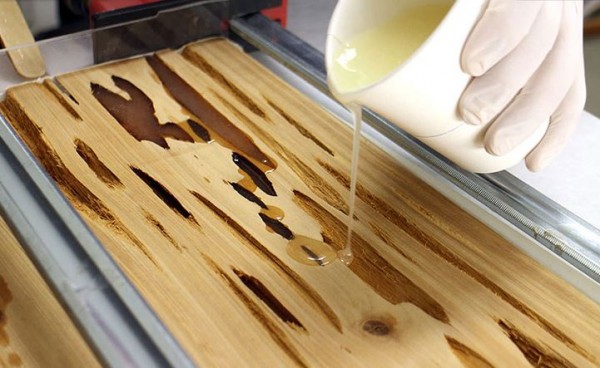 After it is dry, clean up any excess resin that was left, sand it and apply a durable polyurethane finish. Let it dry and charge it under the sun.
Check out the step-by-step guide video below to receive detailed instructions from Mike.
[youtube]https://www.youtube.com/watch?v=KeskG-bFG9o[/youtube]